Want more to spend on what really matters?
Reduce these expenses
Everything – from groceries to gas to rent – is becoming more expensive. And for many of us, our income just isn't keeping pace. So, what can you do to keep more of your hard-earned money in your pocket to purchase the things that really matter?
You could set up a monthly budget and track your monthly expenses and really get to know your spending habits.
And if you felt you needed professional assistance, you could consult financial experts like a credit counselor or a nonprofit credit counseling agency. Pros like that can quickly help you get ahold of your finances, showing you areas in which you could start reducing expenses and other areas of spending you could get rid of completely so you're cutting expenses.
The idea is to get a better understanding of your finances so you can cut expenses and have more money for the things you and your family really need.
How else can you reduce expenses?
Here are several ideas – from packing your lunch to auditing your expenses to switching to a budget friendly cell phone plan – to get you started saving money by spending wisely.
Pack your lunch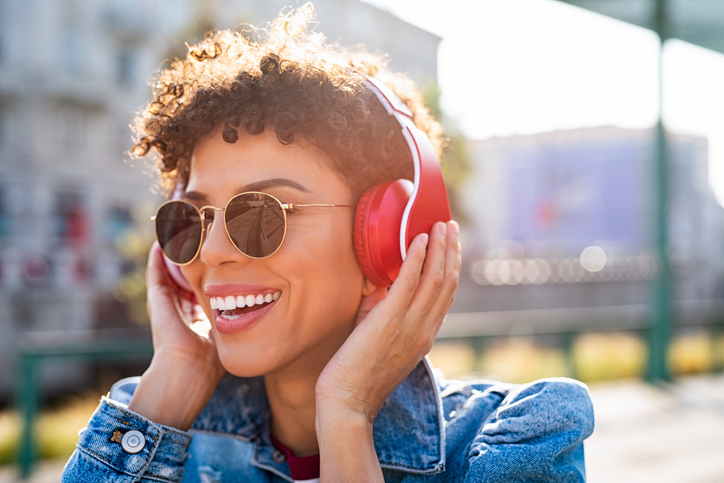 It's easy to give in to the convenience of fast food. But going out to get lunch every day, at $10 or so a pop, is a $50 expense. That's money you could've saved. And you could've eaten healthier, too.
We know of one woman in the U.K. who has come up with time-saving way to make lunch sandwiches for her kids and herself and save money at the same time. She pre-makes all the sandwiches in one sitting and freezes them, pulling them out on the morning she needs them. Now that's a much better deal than spending $10 a day!
(Her trick to preventing sogginess? She doesn't use butter and she squeezes all the air out of the sandwich bag.)
One of the tricks to packing your lunch is getting into the habit making a shopping list and shopping for lunch foods and preparing tomorrow's meal before you go to bed.
Note: Until the habit of making future meals gets really ingrained, leave yourself a note for the morning or you might just leave your lunch in the refrigerator!
Cancel those sneaky subscriptions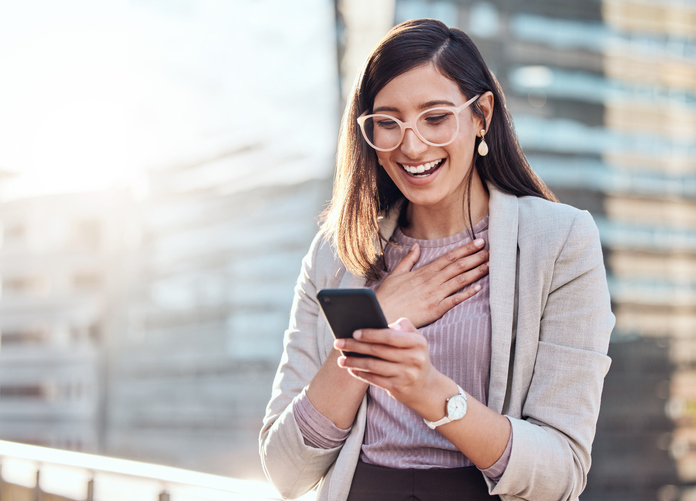 Cable tv. Magazines. Gym memberships. Weight loss and meditation apps. These and others like them are subscriptions (expenses!) so many of us forget about...
but still get charged for.
Set aside time to review your credit card statements and checking account statements and you might be amazed at the number of items you thought you cancelled but are still making payments for.
Don't have time to do it yourself? That's ok. Try Truebill. The site searches forgotten subscriptions on your behalf quickly and easily.
Just be aware that for every dollar you save by using the service, Truebill takes 40% as what it calls a "savings fee." So if they save you $500 annually on a particular bill, they'll charge you $200.
Do a home energy audit
Did you know that your coffee maker, toaster, phone charger and other devices suck up energy even when you're not using them? They do – and they can account for as much as 20% of your monthly electric bill.
In fact, according to the Alliance to Save Energy, the average U.S. household spends $5,550 a year on energy.
To cut expenses in this area, take a walk around your home and unplug the items mentioned here and others you're bound to discover.
You can also make your home more energy efficient by replacing air filters every three to six months, and making sure your windows, vents, and even the space around electrical outlets are properly insulated. Having your water heater serviced annually is another important step in cutting expenses.
To see how you're doing, ask your utility company to provide you a year over year expenditures statement so you can see if any of your bills are trending upward. If that's the case, take steps immediately to stop it.
Lower your auto insurance payment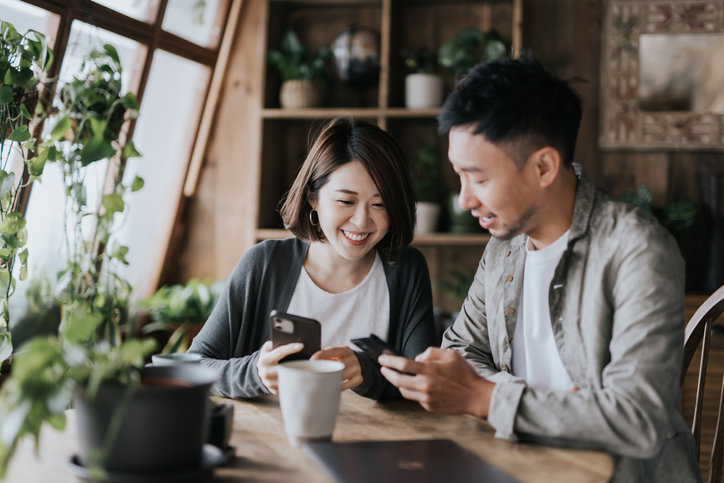 You compare the prices of electronics and pet food and clothes before you buy them, so why not compare auto insurance quotes? You can do it two ways.
One, you can call around for quotes. It sounds old fashioned, but we know one woman who made a few phone calls and replaced her $300 a month auto insurance plan with one for $55. In less than 20-minutes, she cut her spending to the tune of $2,940 a year.
The other way is to go out to Experian.com or TheZebra.com. Both provide multiple auto insurance quotes in minutes. You can see all the best rates side-by-side, request information on the one that best meets your needs, and quite possibly cut your spending in this area by more than $900.
Save money by deleting those delivery apps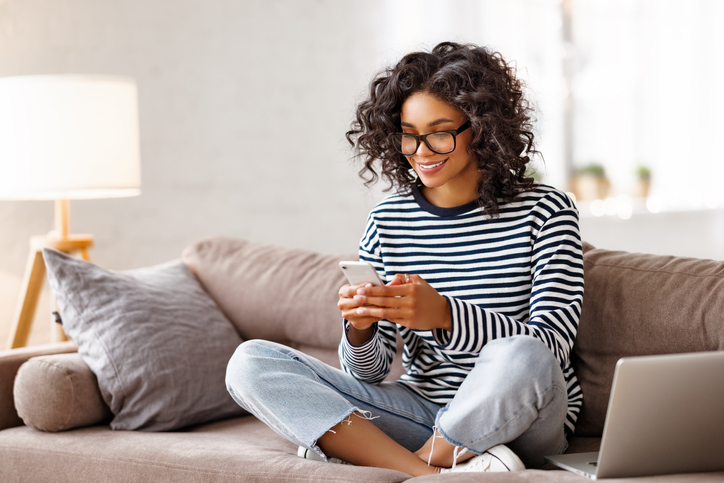 It's so tempting to have ready to eat meals delivered right to your door. And while they might make your stomach happy, you won't save money and your wallet won't feel the same. If you've got apps like UberEats, DoorDash, and GrubHub on your phone, delete them.
You can still treat yourself to occasional takeout meals that you pick up yourself, or an evening or two out at a restaurant, but those apps are notorious for charging exorbitant fees on orders. On top of that, you also have to pay the delivery fee and tip the driver.
Ask for a lower interest rate
Are you paying a high interest rate on your credit card or cards? Contact your credit card company or companies and ask them to lower it. They won't offer to do it, but if you have a history of making your credit card payments on time and for at least the minimum payment required, pick up the phone and call. It's really quite possible they'll agree to lower your current interest rate.
Remember: if you don't ask, the answer is always no. Call your credit card company and ask.
Audit your expenses for 30-days
To really get a handle on your cash flow, you need to take a close look at what exactly you're spending money on. From fixed expenses like car payments to variable expenses like groceries and entertainment, take the time to log them every day for one month. Keeping track this way is easy enough to do with an Excel spreadsheet, a Google sheet, even a notepad and pen. Of course, you can also use your banking app or one like YNAB (You Need a Budget), which is terrific for IOS users, and 1Money, which is growing in popularity among Android users.
At the end of the 30-days, you'll see what you're spending money on, how much, and where you could cut back.
We know one woman who suspected she had an office supply "addiction," so to speak. After tracking spending for 30 days, she realized she'd spent $212 on Sharpie pens, pretty folders, and notebooks she absolutely did not need. We're pleased to report that it took her a whole minute to recover.
Switch cell phone carriers
If you're using one of the pricy wireless providers – Verizon, AT&T, or T-Mobile – you could save yourself a bundle by switching to H2O Wireless.
Why H2O Wireless?
H2O's premium wireless plans start at just $25 a month!
Just $25 a line. No kidding.
At just $25 a line, H2O Wireless gives you great coverage, more than enough data, and unlimited international talk and text (plus a $5 international talk credit), so you can keep in touch with family and friends around the globe and they can keep in touch with you! Plus, we offer a tremendous selection of the latest iPhones and Androids at prices that let you get the phone you love.
Enjoy Multi-Line Savings
Connect your friends and family to get Multi-Line savings with 2 lines for $50 or 4 lines for $100. Each line comes with 6 GB of LTE data so you can stream, listen, and do what you do at $25 per line.
Here's Exactly What Every Line Gets...
6 GB of LTE Data
Unlimited Data, Talk & Text
Unlimited International Talk to 70 Countries
Unlimited International Text
$5 International Talk Credit
Here's Exactly What You Don't Get…
Contracts
Hassles
Headaches!
What our customers are saying…
"I have been using H2O prepaid service for more than 3 years. I get a good connection in the mid-west and other places I have visited in the US, with no dropped calls. I only recharge when my balance is low and never had any issue with their customer service. I have contacted their customer service on few occasions, and they've been most helpful."
With H2O Wireless, you get the best cell phone coverage for less and the best unlimited plans – not to mention the most cost-effective, realistically priced unlimited plans – anywhere.
Or, choose our 12 month plan for just $8.33 a month!
With H2O Wireless' 12 Month Plan, you purchase service once and you're done for the year. No worrying about missing a payment or tracking the expense. You simply make a one-time payment of $100 using your credit or debit card, and that's it. Our 12 Month Plan breaks down to crazy low $8.33 a month, and gives you an entire year of unlimited talk and text, as well as 1GB of high-speed data every month. There are no other payments to make or additional steps to take. Plus there's no contract and no hidden fees.
Let's look at "unlimited data"
With so many cellular phone businesses vying for your money, it's difficult to tell which you can trust. The overpriced services clamber, "Pick me!" with promises of low cost, unlimited data plans. But do you really need an unlimited amount of data? Will you use all of that data? Maybe. But if you don't, guess what? You still have to pay for it.
If you're on a $70 a month plan which gives you up to 23GB of data it means you're paying $3.04 per GB of data. And if you're using just 4GB a month (which is what most people typically use), you're paying $57.40 per month for data you're not using. Ouch.
The truth is…
Most people use just 2-5GB of data per billing cycle, and that's because you'd have to spend every waking moment, 24-hours a day, 7-days a week online to exceed that amount. The average consumer doesn't do that, and that's why the average consumer doesn't need a $50, $60 or $70 a month unlimited plan!
At H2O Wireless, we don't think you should pay for data you don't need and aren't going to use.
That's why we're proud to offer you plans starting as low as $18 a month (with auto pay) for unlimited talk and text and 2GB of data.
Need more data one month? Simply go into your account portal and add more. When next month rolls around, if you need less data, you can go right back into your portal and reduce it. Simply log onto PureTalk.com, click on My Account, and select Manage My Data. Make your changes, save them, and log out. It's that simple.
Plus, H2O Wireless Connects You to the World
Each H2O Wireless Monthly Unlimited Plan includes unlimited international talk to 70 Countries (including China and Mexico), unlimited text to any country in the world, and up to $5 international talk credit depending on the plan you select.
Purchase these features whenever you need:
International Talk
You can purchase International Talk for your plan for $5 or $10. Simply log into your account to make this purchase.
International Roaming
You can purchase International Roaming for your plan. This can be used for talk minutes, text, or MMS.
5G / 4G Data
You can purchase additional high speed data for your plan. Get 2GB for $10 or 5GB for $20.
Hotspot Data
Share your cellular data via Wi-Fi, Bluetooth, or USB using laptops, tablets, and more by purchasing Hotspot Data for your plan. Get 2GB for $10, 5GB for $20, or 10GB for $30.
What our customers are saying:
"I have had H2O monthly unlimited for a few years now. I use WIFI and Data interchangeably, and don't even think about it. My data is unlimited, and even if I stream videos or the news to my phone any time I want, I have never had it slow down."
More reasons to love H2O Wireless: Refer a Friend
When you join H2O Wireless, you can take advantage of our Refer a Friend (RAF) referral program. It enables you to share the H2O love and lower your bill! Share the H2O love with enough friends, and you might not even have a bill.
Here's how it works:
Step 1: Spread the Word
Get your unique referral link, then send it to friends and family.
Step 2: Sign Them Up
Help your friend select an H2O Wireless Plan.
Step 3: Get Rewarded
Once your friend activates their H2O service, you each get rewarded with $20 in RAF rewards points.
RAF Frequently Asked Questions
What is the Refer a Friend Program?
Refer a Friend is the H2O® Wireless referral program in which you and a friend get $20 of H2O points for each activated referral.
When are H2O points applied to my account?
When the person referred activates their H2O Wireless service your rewards points will be applied. Please note: For Port-Ins, points will be received within 1-5 business days.
Do I get referral points if I just tell a friend about H2O?
No. They need to use your referral link.
How many people can I refer?
You can refer up to 10 people per month, which is a total of 120 referrals per year, for thousands of dollars' worth of reward points. So many rewards points they might pay for your H2O service!
More reasons to love H2O Wireless: Bring Your Own Phone
Have a phone you love? H2O Wireless makes it easy to bring it with you. Simply join H2O Wireless and, at checkout, choose eSIM. Like a physical SIM card, but without the 3-5 day wait for a physical card to arrive, eSIM enables you to use your new service much faster. In fact, you can activate your service right after checking out. Of course, before you select eSIM, make sure your phone is eSIM compatible by reviewing the list below.
Is my phone eSIM compatible?
eSIM compatible phone models include:
iPhone XS series
iPhone XR
iPhone 11 series
iPhone SE 2nd gen
iPhone 12 series
What our customers are saying…
"I have been using H2O prepaid service for more than 3 years. I get a good connection in the mid-west and other places I have visited in the US, with no dropped calls. I only recharge when my balance is low and never had any issue with their customer service. I have contacted their customer service on few occasions, and they've been most helpful."
"I have had H2O monthly unlimited for a few years now. I use WIFI and Data interchangeably, and don't even think about it. My data is unlimited, and even if I stream videos or the news to my phone any time I want, I have never had it slow down."
"My phone is an unlocked, international version Samsung. I pay $28 a month at H2O and get a service that is literally unlimited in every way. A special bonus with this plan, is that I get international texting - which I was unable to achieve with T-Mobile, Sprint or AT&T."
With H2O Wireless it's easy to stay connected to your family, friends, work, your favorite shows, podcasts, news outlets – your whole world – for less. That's what makes us refreshingly. different. wireless.
See for yourself today!
.