It never fails
Just when you're completely and utterly dependent upon your Android phone, when you can't call your kids or grandkids without it or find the closest HomeGoods or PGA Superstore unless Google Maps is ready and waiting, it gives up the ghost. Simply stops working. Just denies you the mobile data connection you need right then and there.
We've all been there and it's insanely frustrating. But there are ways to determine what's wrong and correct it. Do you have a mobile data limit? If so, you might need to update it.
If that's not the trouble, to fix mobile data when it's on the fritz, check your APN settings on your Android phone, and get back in business quickly.
So, what does APN stand for?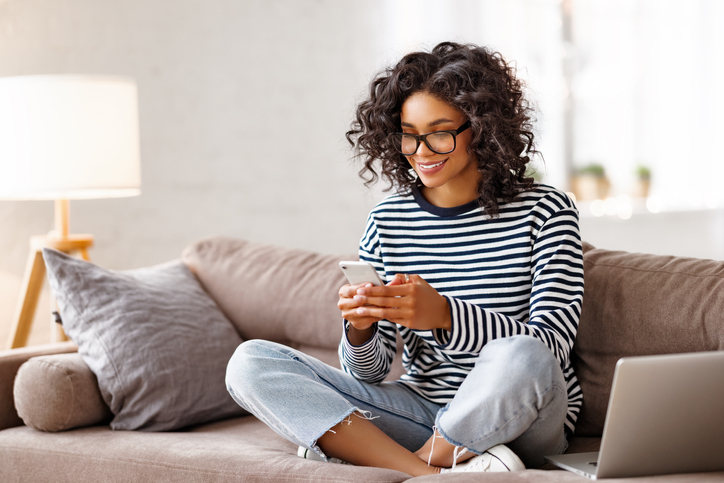 APN stands for Access Point Name, and it refers to the carrier or network your cell phone uses to access or connect to the internet. Under regular circumstances, you don't need to fiddle with it. It comes preconfigured by the manufacturer and works its magic behind the scenes.
Sometimes, though, things go wrong (like when Google Maps stops helping you get to HomeGoods!) and your APN needs to be reset. Here's how you do so.
Reset your Access Point Name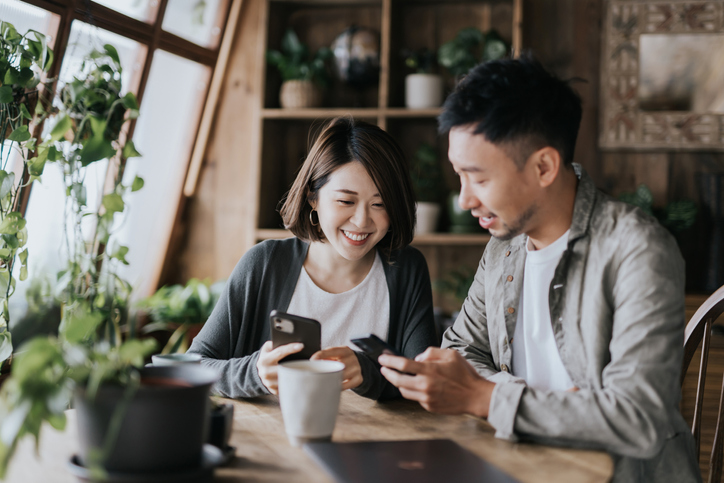 These instructions are simple and easy to follow, and they should allow you to reset your Access Point Name quickly and easily.
Go to:
"Settings -> Network & internet -> Mobile networks -> Access Point Names."
If you have an Android 11 or earlier, tap "Advanced" under "Mobile Networks" and you will see "Access Point Names."
At this point you should see a list of Access Point Names (APNs). In the menu icon, on the top right, click "Reset to default."
This should do the trick. But if it doesn't, keep reading. We have other tips up our sleeve.
Additional ways to reset your Access Point Name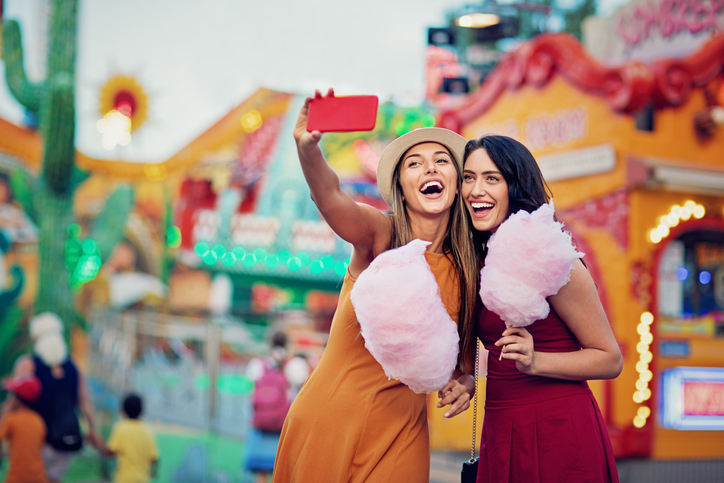 Sometimes after an Android software update, APN settings can go awry. If the above solution hasn't fixed the issue you'll need try one of the following methods.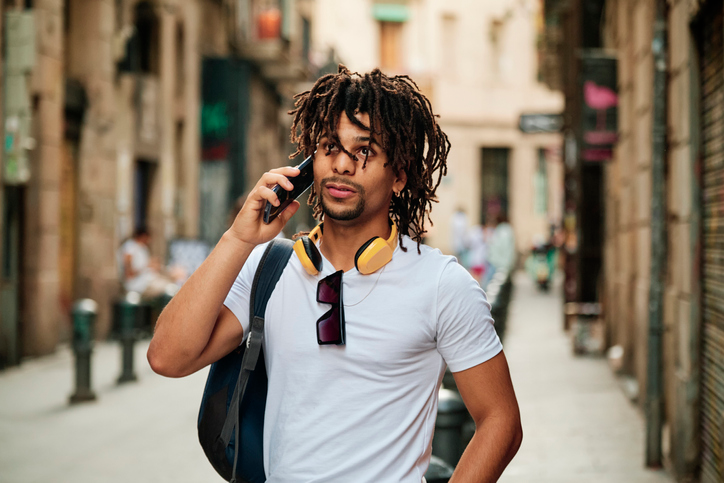 Enter your APN address manually
Go to your APN list using the method outlined above, then tap the "+" icon in the top-right corner.

Enter all the APN details for your network. These should be available on your carrier's website (AT&T, T-Mobile, Verizon, etc.).

Save the APN details you've just entered, then select them from the APN list on your phone.
Clear your cache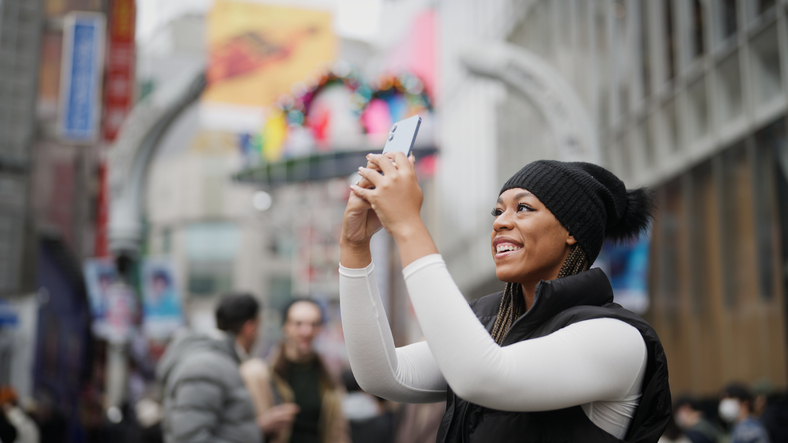 A good chunk of your phone's memory is dedicated to what's called a cache. This is where data for apps and various processes your phone runs is stored for easy, automatic access when called upon.
Sometimes though, errors occur in the cache and wreak havoc on your data connection. When this happens you need to clear the cache and to do that you need to access what's called the recovery screen.
Accessing the recovery screen can vary a bit from phone to phone, but on a typical standard, stock Android device, you should be able to get there by doing the following:
Turn your phone off. Then, when you turn it back on, hold down the power and volume buttons until the little droid shows up on your screen.

Using the volume buttons, work your way to what's called "Recovery Mode." It's possible you'll get a message on your screen that says "No command." If that happens, try holding different combinations of the volume and power buttons. One method that works – according to Android users we've spoken with – is to hold the volume button up and the power button at the same time.

Once you've reached the recovery screen, select "wipe cache partition" by navigating to it using the volume button, then select "wipe cache partition" by using the power button.
Wiping the cache in this manner should only take a couple of seconds.
When it's done, turn the power off of your phone and then turn it back on.
Check your network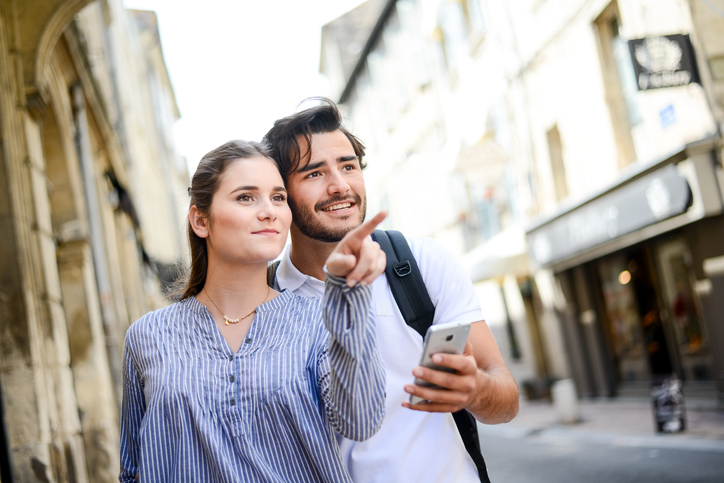 Android mobile data not working yet? If methods one and two haven't helped yet, it's possible that your data isn't working because your phone is set to access mobile networks – 3G or 4G – that are not providing the best coverage.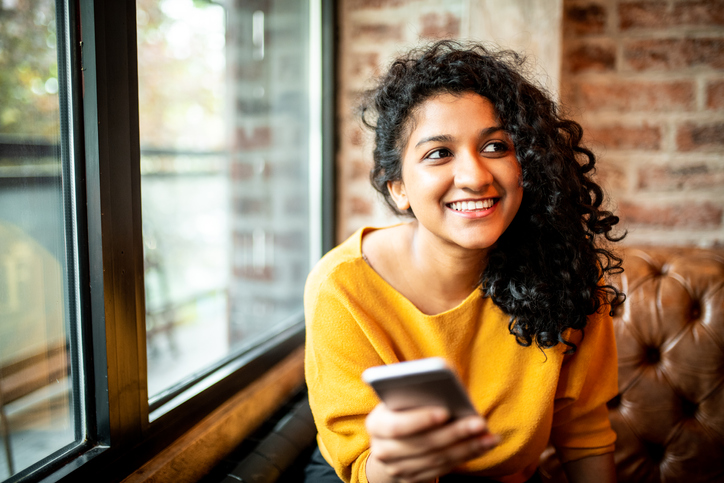 Do you have a 4G phone? If so, be sure 4G is selected as your network. And if you don't have a 4G phone, it's possible your phone is trying to connect to a 4G network. That won't work as the phone isn't capable of it so you need to check your mobile network settings.
That's easy.
Go to your Settings app, then choose the "Mobile Data" section. Select Network Mode and then navigate to the network that works best with your phone. If your phone is 4G, set it to 3G/4G Auto. This way it will always seek out and connect to the best possible signal.
Return to your device's default settings
We all love our various apps, but often they – as well as system updates – cause errors that interrupt data usage and result in our data not working. When this happens, it's sometimes best to simply restore all your network settings to their default status. Here's how to do this:
1.Go to "Settings -> Network & Internet -> Network settings reset."
2.Click "Reset Network Settings." You'll be asked to confirm the selection, so click "Reset Settings" again.
3. Power down your phone, wait a few seconds, and then restart it.
Remember that when your return your device to its default settings, you will have to reenter your Wi-Fi passwords and pair your Bluetooth devices again.
It's a little bit of a hassle but a small price to pay for having your mobile data up and running again!
Pop out and switch out your SIM card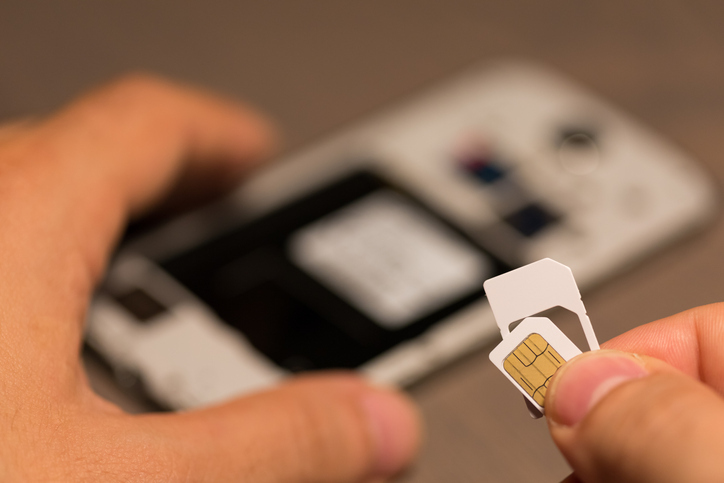 If you're still having data issues with your cell phone, try switching out the SIM card. Don't worry, it's easy.
Simply borrow a SIM card from a family member or friend whose service is provided by a carrier different from yours. Then test it out in this manner:
Shut down your phone.

Remove it from the case, if it's in one, and then remove your SIM card. The SIM card will most likely be located on the right or left side of your device. You can pop it out using what's called a SIM ejector tool or – why give yourself a headache? – a paper clip. Press the clip into the small hole on the SIM tray panel and it will pop open.

Next, remove your SIM card and put in the one you borrowed. Close the SIM tray.

Now, turn your phone back on.
Now that your data is working, bring your phone toH2O and save
Save money and switch to H2O Wireless. Ours are among the best cell phone plans of 2023.
Why H2O Wireless?
H2O's premium wireless plans start at just $25 a month!
Just $25 a line. No kidding.
At just $25 a line, H2O Wireless gives you great coverage, more than enough data, and unlimited international talk and text (plus a $5 international talk credit), so you can keep in touch with family and friends around the globe and they can keep in touch with you! Plus, we offer a tremendous selection of the latest iPhones and Androids at prices that let you get the phone you love.
Enjoy Multi-Line Savings
Connect your friends and family to get Multi-Line savings with 2 lines for $50 or 4 lines for $100. Each line comes with 6 GB of LTE data so you can stream, listen, and do what you do at $25 per line.
Here's Exactly What Every Line Gets...
6 GB of LTE Data
Unlimited Data, Talk & Text
Unlimited International Talk to 70 Countries
Unlimited International Text
$5 International Talk Credit
Here's Exactly What You Don't Get…
Contracts
Hassles
Headaches!
What our customers are saying…
"I have been using H2O prepaid service for more than 3 years. I get a good connection in the mid-west and other places I have visited in the US, with no dropped calls. I only recharge when my balance is low and never had any issue with their customer service. I have contacted their customer service on few occasions, and they've been most helpful."
With H2O Wireless, you get the best cell phone coverage for less and the best unlimited plans – not to mention the most cost-effective, realistically priced unlimited plans – anywhere.
Or, choose our 12 month plan for just $8.33 a month!
With H2O Wireless' 12 Month Plan, you purchase service once and you're done for the year. No worrying about missing a payment or tracking the expense. You simply make a one-time payment of $100 using your credit or debit card, and that's it. Our 12 Month Plan breaks down to crazy low $8.33 a month, and gives you an entire year of unlimited talk and text, as well as 1GB of high-speed data every month. There are no other payments to make or additional steps to take. Plus there's no contract and no hidden fees.
Let's look at "unlimited data"
With so many cellular phone businesses vying for your money, it's difficult to tell which you can trust. The overpriced services clamber, "Pick me!" with promises of low cost, unlimited data plans. But do you really need an unlimited amount of data? Will you use all of that data? Maybe. But if you don't, guess what? You still have to pay for it.
If you're on a $70 a month plan which gives you up to 23GB of data it means you're paying $3.04 per GB of data. And if you're using just 4GB a month (which is what most people typically use), you're paying $57.40 per month for data you're not using. Ouch.
The truth is…
Most people use just 2-5GB of data per billing cycle, and that's because you'd have to spend every waking moment, 24-hours a day, 7-days a week online to exceed that amount. The average consumer doesn't do that, and that's why the average consumer doesn't need a $50, $60 or $70 a month unlimited plan!
At H2O Wireless, we don't think you should pay for data you don't need and aren't going to use.
That's why we're proud to offer you plans starting as low as $18 a month (with auto pay) for unlimited talk and text and 2GB of data.
Need more data one month? Simply go into your account portal and add more. When next month rolls around, if you need less data, you can go right back into your portal and reduce it. Simply log onto PureTalk.com, click on My Account, and select Manage My Data. Make your changes, save them, and log out. It's that simple.
Plus, H2O Wireless Connects You to the World
Each H2O Wireless Monthly Unlimited Plan includes unlimited international talk to 70 Countries (including China and Mexico), unlimited text to any country in the world, and up to $5 international talk credit depending on the plan you select.
Purchase these features whenever you need:
International Talk
You can purchase International Talk for your plan for $5 or $10. Simply log into your account to make this purchase.
International Roaming
You can purchase International Roaming for your plan. This can be used for talk minutes, text, or MMS.
5G / 4G Data
You can purchase additional high speed data for your plan. Get 2GB for $10 or 5GB for $20.
Hotspot Data
Share your cellular data via Wi-Fi, Bluetooth, or USB using laptops, tablets, and more by purchasing Hotspot Data for your plan. Get 2GB for $10, 5GB for $20, or 10GB for $30.
What our customers are saying:
"I have had H2O monthly unlimited for a few years now. I use WIFI and Data interchangeably, and don't even think about it. My data is unlimited, and even if I stream videos or the news to my phone any time I want, I have never had it slow down."
More reasons to love H2O Wireless: Refer a Friend
When you join H2O Wireless, you can take advantage of our Refer a Friend (RAF) referral program. It enables you to share the H2O love and lower your bill! Share the H2O love with enough friends, and you might not even have a bill.
Here's how it works:
Step 1: Spread the Word
Get your unique referral link, then send it to friends and family.
Step 2: Sign Them Up
Help your friend select an H2O Wireless Plan.
Step 3: Get Rewarded
Once your friend activates their H2O service, you each get rewarded with $20 in RAF rewards points.
RAF Frequently Asked Questions
What is the Refer a Friend Program?
Refer a Friend is the H2O® Wireless referral program in which you and a friend get $20 of H2O points for each activated referral.
When are H2O points applied to my account?
When the person referred activates their H2O Wireless service your rewards points will be applied. Please note: For Port-Ins, points will be received within 1-5 business days.
Do I get referral points if I just tell a friend about H2O?
No. They need to use your referral link.
How many people can I refer?
You can refer up to 10 people per month, which is a total of 120 referrals per year, for thousands of dollars' worth of reward points. So many rewards points they might pay for your H2O service!
More reasons to love H2O Wireless: Bring Your Own Phone
Have a phone you love? H2O Wireless makes it easy to bring it with you. Simply join H2O Wireless and, at checkout, choose eSIM. Like a physical SIM card, but without the 3-5 day wait for a physical card to arrive, eSIM enables you to use your new service much faster. In fact, you can activate your service right after checking out. Of course, before you select eSIM, make sure your phone is eSIM compatible by reviewing the list below.
Is my phone eSIM compatible?
eSIM compatible phone models include:
iPhone XS series
iPhone XR
iPhone 11 series
iPhone SE 2nd gen
iPhone 12 series
What our customers are saying…
"I have been using H2O prepaid service for more than 3 years. I get a good connection in the mid-west and other places I have visited in the US, with no dropped calls. I only recharge when my balance is low and never had any issue with their customer service. I have contacted their customer service on few occasions, and they've been most helpful."
"I have had H2O monthly unlimited for a few years now. I use WIFI and Data interchangeably, and don't even think about it. My data is unlimited, and even if I stream videos or the news to my phone any time I want, I have never had it slow down."
"My phone is an unlocked, international version Samsung. I pay $28 a month at H2O and get a service that is literally unlimited in every way. A special bonus with this plan, is that I get international texting - which I was unable to achieve with T-Mobile, Sprint or AT&T."
With H2O Wireless it's easy to stay connected to your family, friends, work, your favorite shows, podcasts, news outlets – your whole world – for less. That's what makes us refreshingly. different. wireless.
See for yourself today!