As the leaves change color, cooler temperatures arrive, the urge to get away and explore the stunning fall landscapes is undeniable. As a smartphone user, you understand the importance of staying connected, whether you're on a relaxing weekend getaway or embarking on a week-long road trip.
At H2O Wireless, we're committed to ensuring that your fall adventures are as smooth and enjoyable as possible. Here are some top tips to help you stay connected during your fall travels.
The Importance of Reliable Wireless Plans and Services
Before you pack your bags and hit the road, it's essential to ensure you have a reliable wireless plan. With H2O's wireless plans and services, you can rest assured knowing you'll have constant access to the internet, allowing you to stay in touch with loved ones, navigate unfamiliar roads, and share your experiences on social media.
Choose a Plan That Suits Your Travel Needs
Not all wireless plans are created equal. Some are designed with heavy data users in mind, while others are more suitable for those who primarily use their phones for calling and texting.
At H2O Wireless, we offer a range of affordable and flexible plans, each tailored to meet different needs. Whether you're a social media enthusiast or a casual browser, we have a plan that will keep you connected throughout all your autumn adventures.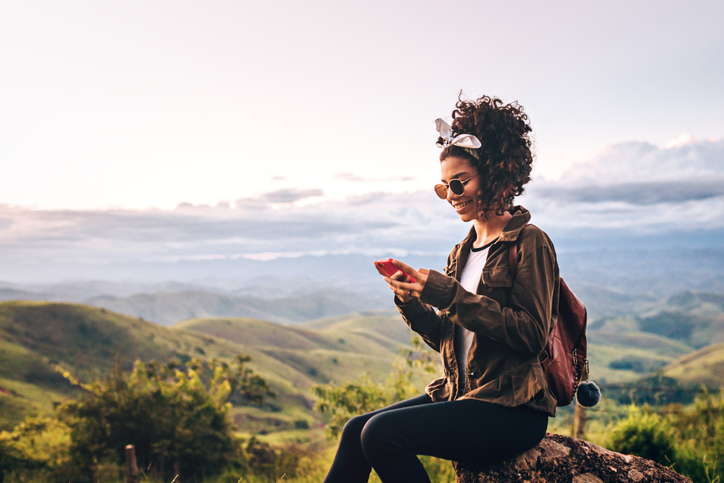 Stay Connected, Even in Remote Areas
One of the challenges of traveling, particularly to remote or rural areas, is maintaining a strong and reliable mobile connection. With H2O Wireless, you can put these worries to rest. Our extensive network coverage ensures that you can stay connected, even when you're off the beaten path.
So go ahead, plan that fall trip to a secluded cabin or that hiking trip and enjoy the peace of mind that comes with reliable connectivity.
Keep Your Cell Charged and Ready
Your smartphone is your lifeline when you're on the road. It serves as your navigator, your camera, your communication tool, and so much more. As such, it's vital to keep it charged and ready to go. Invest in a good quality power bank and consider car charging options to ensure your device is always ready when you need it.
At H2O, our commitment to quality service and excellent network coverage means you can rest assured knowing that your fall vacation and all your adventures will be as enjoyable as possible. So, plug in and get ready for an autumn adventure unlike any other.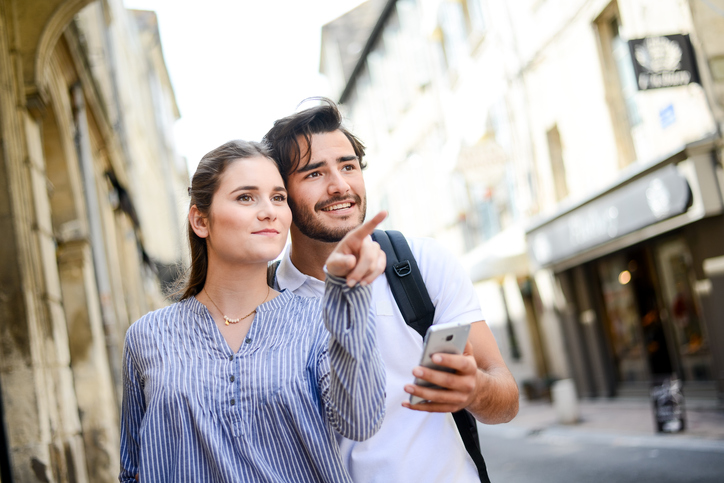 Learn More About Your Device
Before you set off on your autumn adventures this fall season, be sure to take some time to get to know your device. Learn how to customize settings and use the various features available. You can also use online tutorials and user guides to gain more insights into its capabilities. This way, you'll be able to maximize your experience and make sure that you know all the ways your smartphone works.
Download the Right Apps for Your Trip
Make sure you're prepared for any situation with the right apps. From navigation to language translation, there are countless useful apps that can help make your trip more enjoyable and hassle-free. Make sure to download them before you leave so they'll be ready when you need them.
Stay Secure When Traveling
When you're on the road, it's essential to keep your phone and data secure. Make sure to use a PIN or biometric authentication on your device and be mindful of public Wi-Fi networks. Never share any personal information while using open networks, and always install security updates as soon as they become available.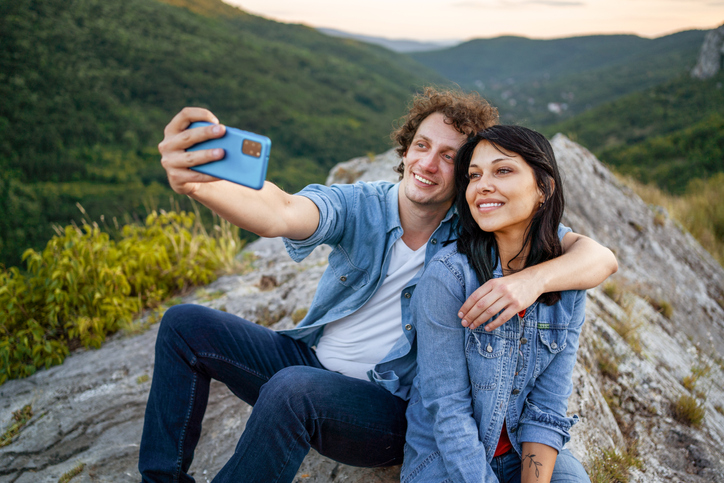 Awesome Fall Season Weekend Escapes
The autumn season is perfect for weekend getaways. No summer crowds, just lots of colorful foliage, cooler weather, and various seasonal outdoor activities. Here are some excellent options for fall weekend trips:
Asheville, North Carolina:
Enjoy the stunning and colorful fall foliage show and all that autumn has to offer in the Blue Ridge Mountains, visit the Biltmore Estate, explore charming downtown Asheville, and take scenic drives along the Blue Ridge Parkway.
Stowe, Vermont:
Experience the quintessential New England fall with picturesque landscapes, apple picking (and apple cider!), hiking, and the vibrant fall foliage. Stowe also has fall weather offers with local inns (offering cozy accommodations) and delightful local cuisine.
Sedona, Arizona:
Experience the unique red rock landscapes against the backdrop of the autumn foliage colors. Hike the trails, enjoy an entirely new perspective on the hot air balloon rides, and relax at the area's spa resorts.
Hudson Valley, New York:
Such a gorgeous fall getaway spot! Explore historic sites like Kykuit (Rockefeller Estate) and visit various orchards (for even more apple cider!), and farms for apple picking and pumpkin picking. The region's fall foliage is spectacular.
Napa Valley, California:
Experience the grape harvest season and the crisp fall weather with wine tastings at renowned vineyards. The vineyards' changing colors add to the charm of a fall trip in the region.
Great Smoky Mountains, Tennessee/North Carolina:
Witness one of the longest fall foliage seasons in the country. Hike the trails in national parks, drive along the scenic routes, and enjoy the vibrant fall colors.
Charlottesville, Virginia:
Visit Monticello, Thomas Jefferson's historic plantation, and explore the University of Virginia's picturesque campus. Enjoy wine tasting at the numerous vineyards in the surrounding area.
Remember to check local guidelines and any travel restrictions before planning your fall getaway, as things change and it's better to know sooner than later!
Get the Most Out of Your Fall Trip with Travel Rewards
If you're a frequent traveler, consider signing up for travel rewards programs to get the most out of your fall trips too. Many airlines, hotels, and car rental companies offer special discounts and deals for their members, allowing you to save money when planning future trips. You can also search for travel rewards credit cards which offer additional points and bonus miles. With the right amount of research and planning, you can make the most of your fall adventures!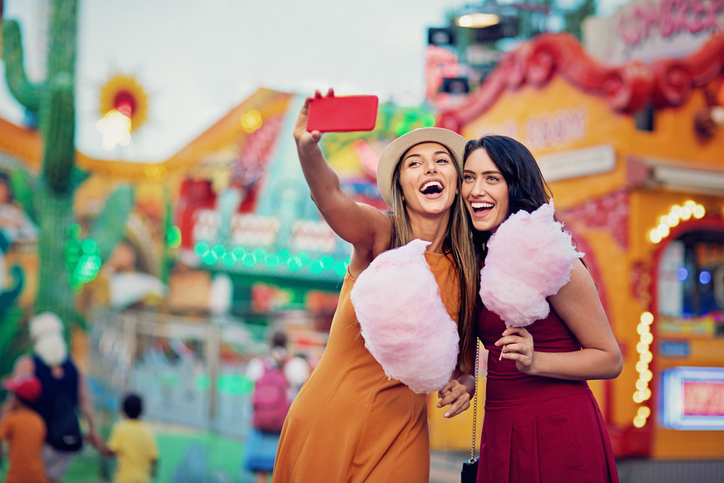 Best Ways to Stay Connected While Traveling
Staying connected while traveling is essential for many smartphone users. Here are some of the best ways to stay connected while on the go:
International Long Distance:
Discover the ease of H2O Wireless International Long Distance—dial 011+ followed by the destination number for free calls to 70+ countries. In addition, each unlimited plan comes with $1.50 or $5.00 of monthly international talk credit depending on your plan. Stay in touch with data, text, and voice services while abroad!
Local SIM Cards:
Purchasing a local SIM card in the country you're visiting is often a cost-effective way to stay connected. You'll have a local phone number and access to local data plans, which are usually more affordable than international roaming rates. Make sure your phone is unlocked to use a different SIM card.
Mobile Hotspot:
A mobile hotspot provides a local Wi-Fi network that you can connect your smartphone to. They are particularly useful if you have multiple devices to connect, such as a laptop or tablet. Plus, all H2O unlimited plans now include hotspot! No matter where you find yourself, connecting your devices – and staying connected to the rest of their world – has never been easier.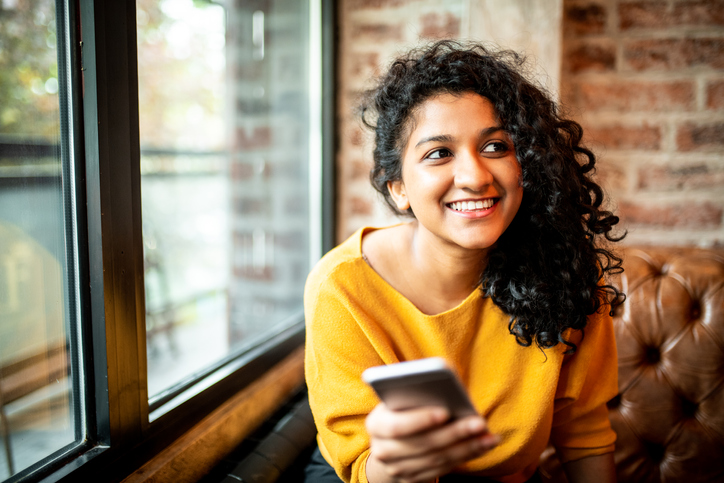 Free Wi-Fi:
Many cafes, restaurants, hotels, airports, and public places offer free Wi-Fi. You can save on data costs by connecting to these networks when available. Just be cautious about security when using public Wi-Fi, as it may not always be secure.
Offline Maps and Navigation:
Download offline maps and navigation apps, such as Google Maps or Maps.me, before you travel. This way, you can navigate without using data while still having access to GPS.
Messaging Apps:
Use messaging apps like WhatsApp, Facebook Messenger, or Telegram to stay in touch with friends and family. These apps often use data instead of SMS, making them more cost-effective when traveling.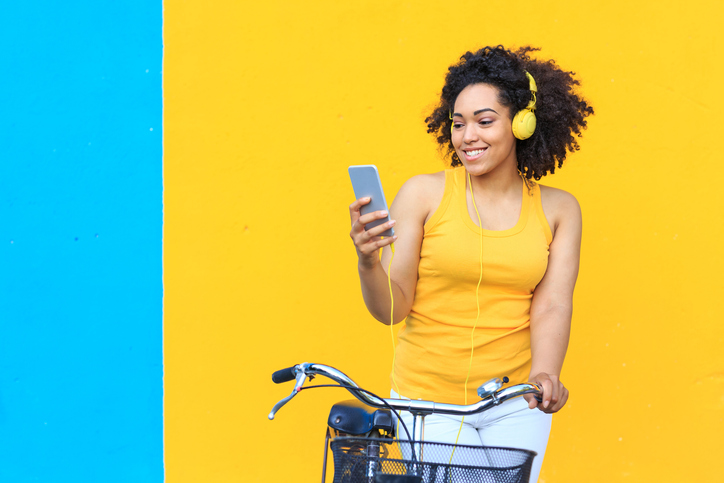 VoIP Calls:
Consider using Voice over Internet Protocol (VoIP) apps like Skype, Zoom, or FaceTime for voice and video calls. These apps use data, which can be cheaper than making traditional phone calls, especially for international calls.
Email and Cloud Storage:
Set up email and cloud storage apps to sync only when connected to Wi-Fi to save on data usage.
VPN (Virtual Private Network):
If you want to ensure your online activities are secure while using public Wi-Fi networks, consider using a VPN to encrypt your internet connection.
Local SIM Cards:
Purchasing a local SIM card in the country you're visiting is often a cost-effective way to stay connected. You'll have a local phone number and access to local data plans, which are usually more affordable than international roaming rates. Make sure your phone is unlocked to use a different SIM card.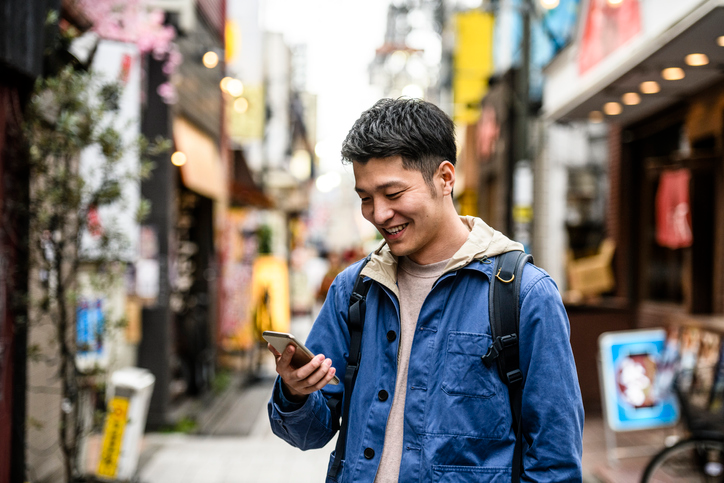 Portable Battery Charger:
A portable battery charger (power bank) is essential for long days of travel. Keeping your smartphone charged ensures you can stay connected when you need it most.
Download Essential Apps and Content:
Before you leave, download apps, podcasts, music, and content you'll want to access while offline. This way, you won't rely on an internet connection for entertainment.
Know Local Emergency Numbers:
Be aware of local emergency numbers in the country you're visiting. In some places, 911 might not work, so it's essential to know the local equivalent.
Learn Basic Local Phrases:
Download a translation app or learn some basic local phrases to help you communicate with locals if needed.
Remember to check your smartphone plan and the specific requirements for staying connected in the country you're visiting before you travel. Each destination may have unique options and challenges, so it's a good idea to plan ahead to ensure you can stay connected reliably and affordably.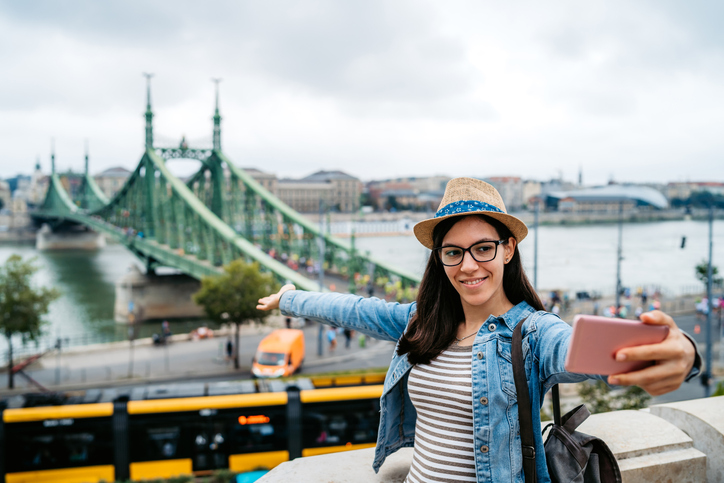 ---
No matter what your fall travel plans may be, H2O's wireless plans and services have you covered. Our commitment to providing quality service and excellent network coverage ensures that you'll stay connected no matter where life takes you this autumn. So, let the adventure begin. Happy fall and happy travels!