Are you an H2O Wireless user looking to maximize your mobile experience? Aside from the everyday call and text features, did you know that there are other features and settings that can enhance your overall smartphone experience and help save data? In this piece, we will explore some discover the lesser known features of your smartphone, the lesser-known capabilities iPhones and Android phones offer users, as well as features and data-saving tips that H2O Wireless plans have to offer. We will also recommend some must-have apps that can help you get the most out of your H2O Wireless plan.
The introduction of cell phones and smartphones has changed the way people communicate and complete various tasks. From more traditional uses like making phone calls and sending text messages, to the more modern usage of streaming music, taking pictures, and gaming, iPhones and Android phones offer a plethora of capabilities for users to take advantage of.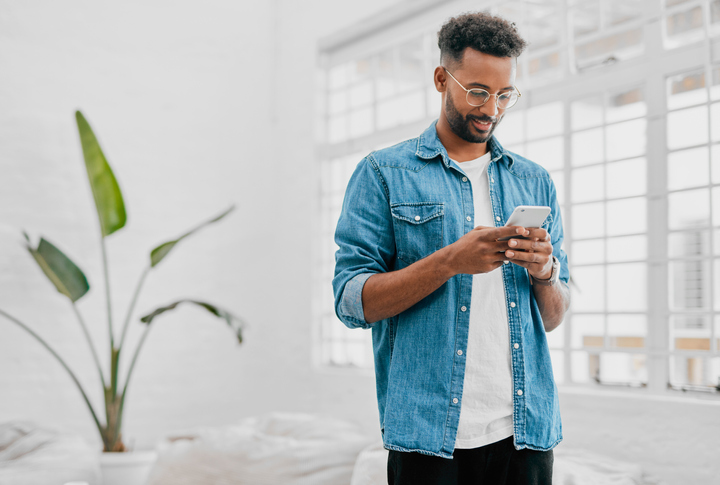 However, many users are unaware of some of the unique and lesser-known tasks their iPhone or Android phone can perform. Below are just a few lesser-known things your Android phone and iPhone can do. To explore even more tasks, visit Apple's App Store or the Google Play store.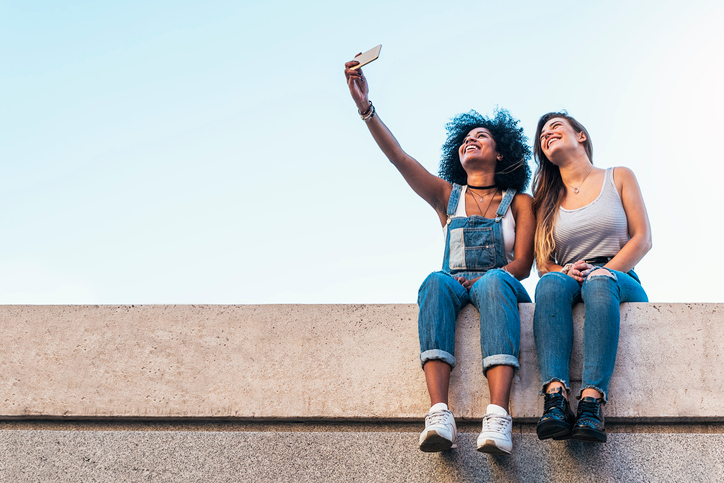 Keep You Apprised of Alerts
One unique feature of your iPhone or Android phone is the ability to access special internet-based frequencies, such as Wireless Emergency Alerts. This feature allows you to receive emergency notices on your home screen directly from the National Weather Service, the US National Security Agency, and other government agencies about potentially dangerous events such as hurricanes, flash floods, and earthquakes. Information that's good to know before you head out on a hike or bike ride!
Enable it:
This feature is enabled by default and can be accessed through the settings menu of your Android phone or iPhone.
Monitor Your Location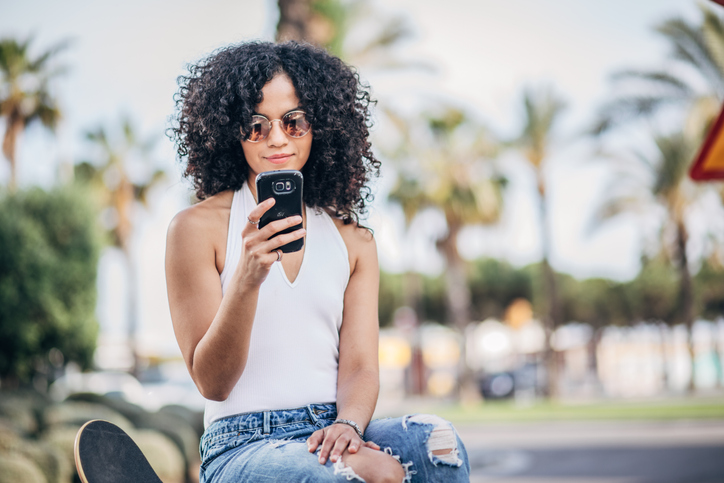 Another less well-known use for cell phones is for tracking and monitoring a user's location. This can be useful for a variety of applications, such as keeping track of a child or elderly family member, or for locating a lost cell phone.
Enable it:
Smartphones already come with a feature called Find my iPhone or Find my Android device that can be used to locate a phone using GPS, even if the phone has been turned off. The feature will appear on your home screen.
Monitor the Weather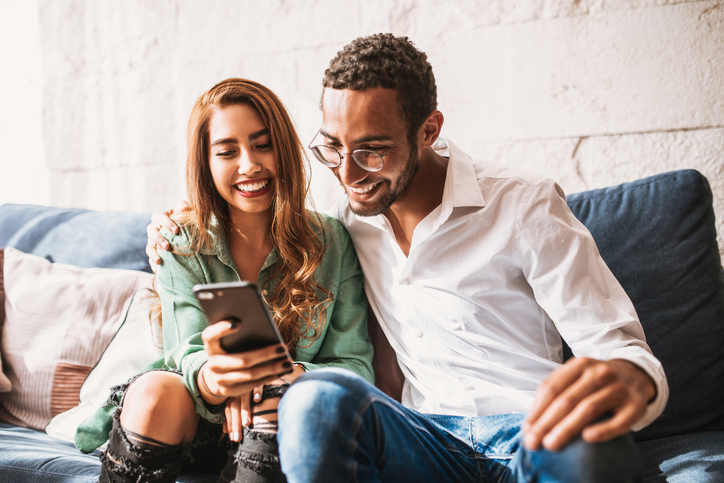 Your iPhone or Android phone can also be used to monitor environmental conditions in your immediate area. This can be incredibly useful for individuals who live in areas prone to natural disasters, as they will be able to monitor the environment for shifts in air pressure, temperature, and humidity that could signify an impending storm.
Enable it:
Today's modern cell phones come with temperature, air pressure, and humidity sensors which can be used to track the weather in a person's local vicinity. This feature is enabled by default and can be accessed through the settings menu of your Android device or iPhone.
Test Batteries in Your TV Remote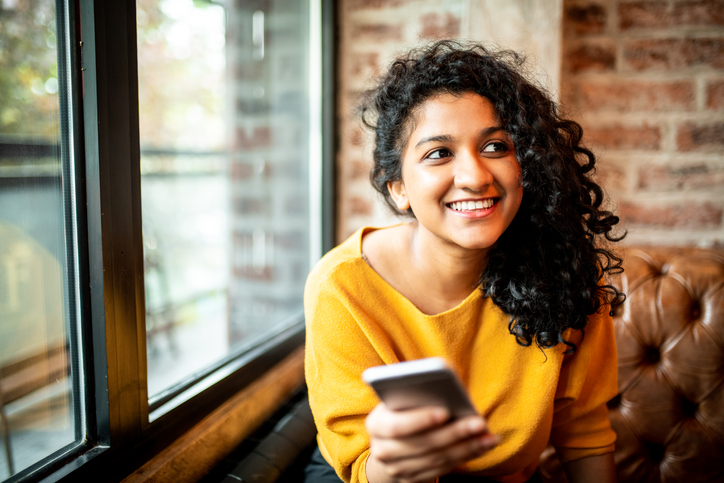 This is one of our favorite hidden features! Wondering if the batteries in your remote control need to be replaced? Use your cell phone to test them easily.
Enable it:
Launch the camera and switch to the front-facing selfie mode. Point your remote control at the camera then press and hold any button on your remote. If the batteries are good, a pink/purple light will flicker at the top of the remote. If there's no flicker or it's really dim, replace the batteries. Applicable to iPhone and most Android devices.
Scan Documents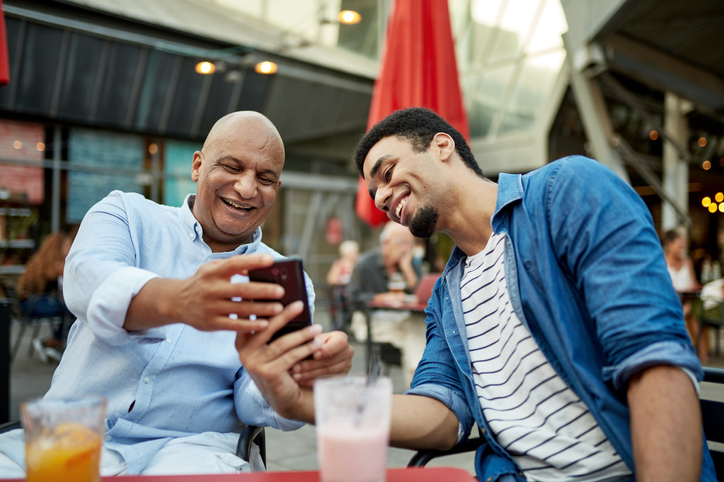 This is another one of those great, hidden features that's particularly helpful at tax time when your accountant needs your year-end statements, and you don't feel like running to Staples of Office Depot to have them scanned.
Enable it:
On your iPhone: Open Notes, then tap the icon in the lower right-hand corner. The camera icon will appear at the bottom of the screen. Tap it and select Scan Documents. Put your document in view of the camera and tap the shutter button. (If your device is in Auto mode, it will automatically scan your document.) You can scan several documents in a row and then press "Save," or "Save" after just one scan.
On your Android phone: Open the Camera app. Then put your document in view of the camera. A yellow border and a button that says Tap to Scan will appear. Tap it, then hit Save. If you don't like the image, tap Retake.
Flashlight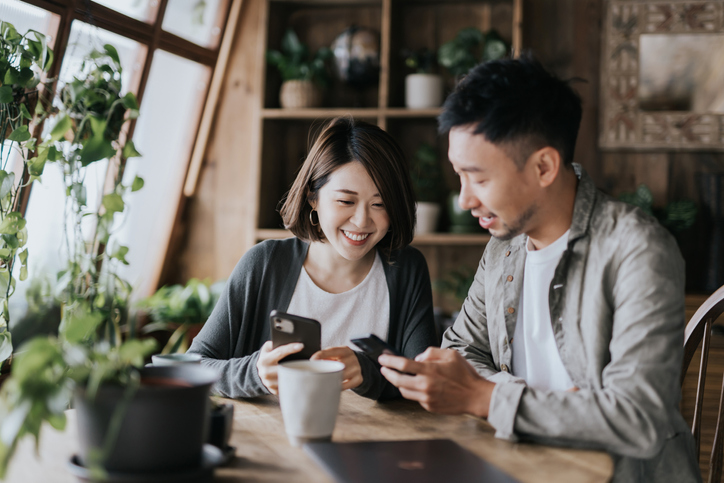 The flashlight feature on today's smartphones is probably one of the most important. Turn it on to guide you through the dark to your front door or when you've dropped something on the floor of the car and can't find it. It's a huge help in many situations.
Enable this feature:
iPhone: First, access the Control Center. On newer phones, you can do this by swiping down from the upper right-hand corner of you're phone's screen. On older phones, swipe up from the bottom of lock screen. Tap the Flashlight icon that appears at the bottom of the screen. This will turn on the flashlight. To make it brighter, hold the icon down for a few seconds. To shut it off, tap the icon again.
Android: Drag your finger down from the top of phone screen on the display and tap the on-screen Flashlight button.
QR Code Reader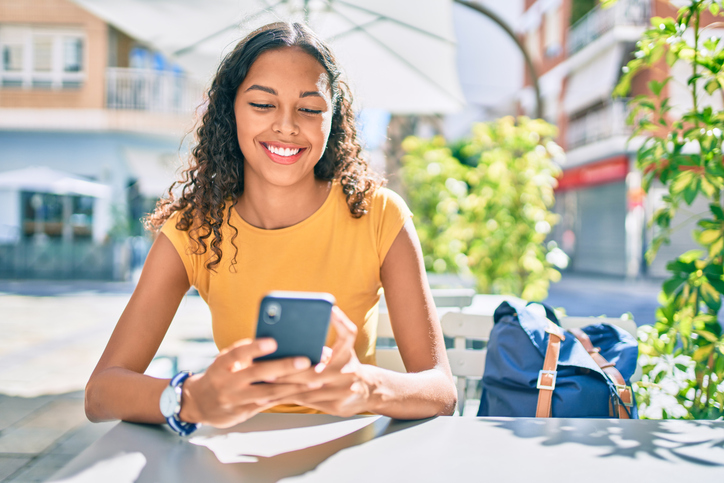 Thanks to the pandemic, it seems almost every restaurant and bar under the sun has ditched paper menus in favor of barcodes. You scan the barcode, and it takes you to the menu. But how? Like this.
Enable it:
iPhone: Open your phone's camera app and place your phone over the QR code as if you're taking a photo of it. When the code is recognized, a yellow notification will appear. Click on it and you'll be taken to the link associated with the code. If it's not working, go to Camera Settings and make sure the Scan QR Codes setting is on.
Android: Open the camera app and place your phone over the QR code as if you're taking a photo of it. When the code is recognized, you'll be taken to the link associated with the code. If it's not working, make sure the Scan QR Codes setting is on.
Pedometer
If you're one of those people who strive for 10,000 steps a day, you don't need anything but your smartphone to track your steps. Your iPhone or your Android will keep track of them for you whether the device is in your hand, your pocket, or strapped to your arm.
Enable it:
iPhone: Click on the bright red heart, then click Edit and select Steps. Keep your phone with you when you walk. To see how many steps you've taken, open the Health app periodically during the day.
Android users: If you have the Google Fit app on your phone, open it and tap Steps button. This will track your steps during the day. You can even review your steps per day, week, or month, by tapping on those words. If you have a Samsung phone, you can track your steps each day via that device's Health app.
Magnifying Glass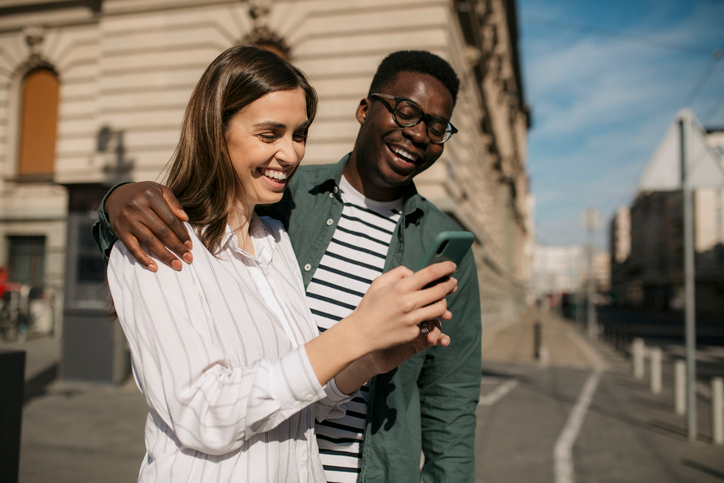 Can't read that tiny type on the prescription label? The camera on your Samsung phones, Google pixel phones, Android phones, and iPhones can help!
Android users: Tap Settings > Accessibility > Magnification > and toggle on Magnification.
iPhone: Simply open the Magnifier app — it's automatically loaded on phones with up-to-date operating software. If you don't see it on your home screen, go to the App Library and check the Utilities folder.
Translate Text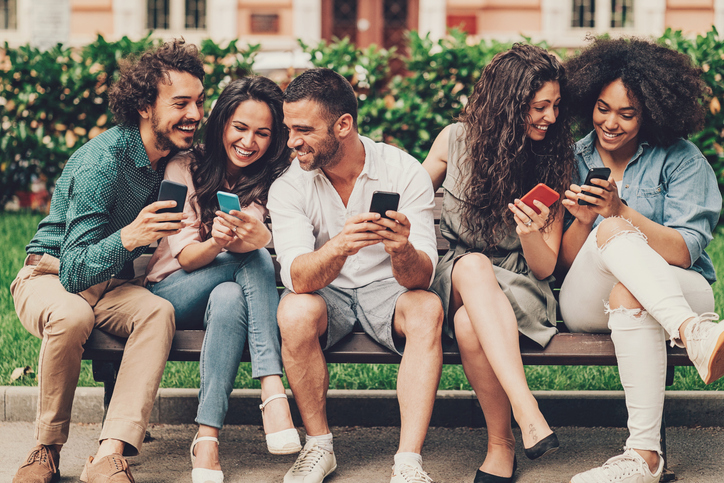 This is an incredibly helpful tool for those who are hard of hearing and others who'd like to read something in a different language from their own.
iPhone users: You can translate text, voice or a conversation through Apple's Translate app. To translate text or your voice, tap Translation and select one of a dozen languages to translate between. Tap Enter text, type the words you want to translate, then tap Go. Tap the microphone icon instead to speak a phrase you want translated out loud. Tap the button with the arrow to play the audio translation.
Android users: Download and install the Google Translate app. Next, open the app and tap your photo. Open Settings. Select Tap to Translate and toggle it on. Allow Google Translate to send you notifications. Finally, enable "Show floating icon." This gives Translate the ok to show translations over other apps.
Enlarge Text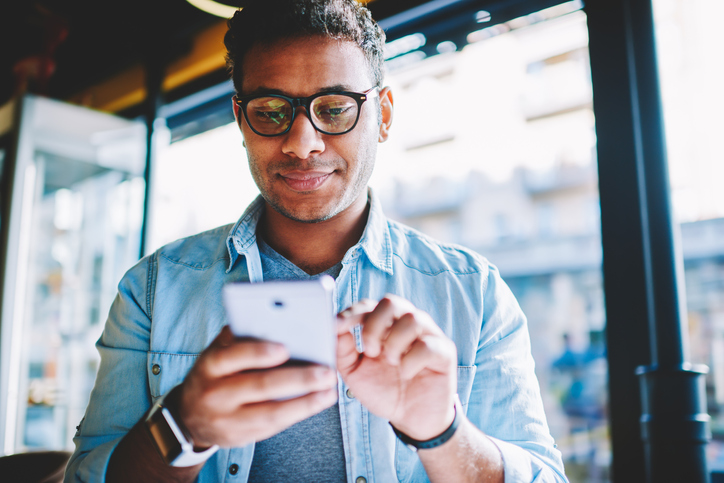 We spend so much time looking at screens, it's inevitable that our eyes will get tired. When yours do, make it easier to read text or email messages by enlarging the text. Here's how:
iPhone users: Under Settings, choose "Accessibility." Look for and click on the words "Display & Text Size." On the next screen, you have the option to turn on "Bold Text" and "Larger Text," among others. Click on "Larger Text" and you can turn on what are called "Larger Accessibility Sizes." The larger text won't work on every app, but it will function on many, and that will make reading on your phone easier.
If you'd like to darken the text, which is called bold, turn on "Bold Text." Again, the text won't be bolded on every app, but it will be on many of them.
Android users: Under Settings, choose "Accessibility." At the next screen, tap "Font Size." Here, you'll see a slider. Drag it as far to the right as you like. The farther it goes to the right, the larger the words will be. Then, click "Done" to save your changes.
---
There are so very many things that your cell phone can do for you that eliminates the need to purchase an additional device. Need a flashlight? Use your cell. Want to track your steps? Don't to buy a pedometer -- use your cell! Same thing with a scanner and weather radio. These tools and other hidden Android and hidden iPhone features are available on your smartphone. And that makes your smartphone a money saver.
Unlocking the Hidden Gems in H2O Wireless Plans: Tips and Recommendations for an Enhanced Mobile Experience
Now that you've discovered features about your smartphone you might not have known about, get to know those features of your favorite wireless service, H2O Wireless, that you might not be familiar with!
Get the Perfect Plan for You – and Your Pocket
At H2O Wireless, we believe your mobile plan should fit your needs and your budget. That's why we offer a refreshing variety of customized plans. Discover the perfect match for you – and your pocket – today and say "Yes!" to wireless your way.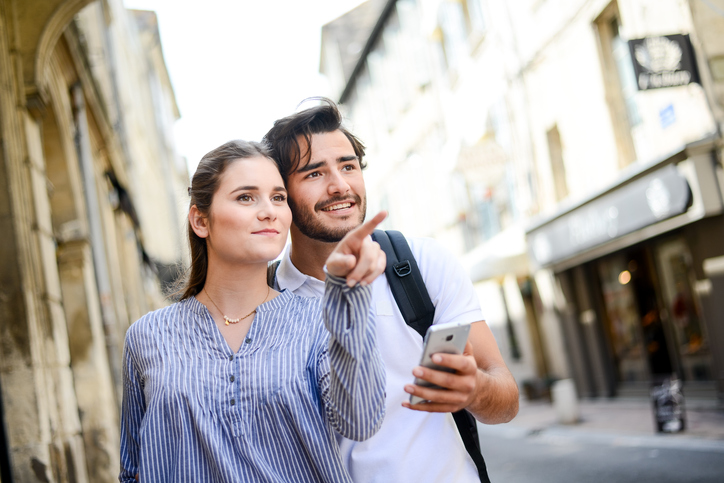 Save Your Data
One of the benefits of H2O Wireless plans is that they offer varying data plan options – from 3GB to Unlimited XL. However, if you're looking to save data, there are several features and settings you can adjust to optimize your usage.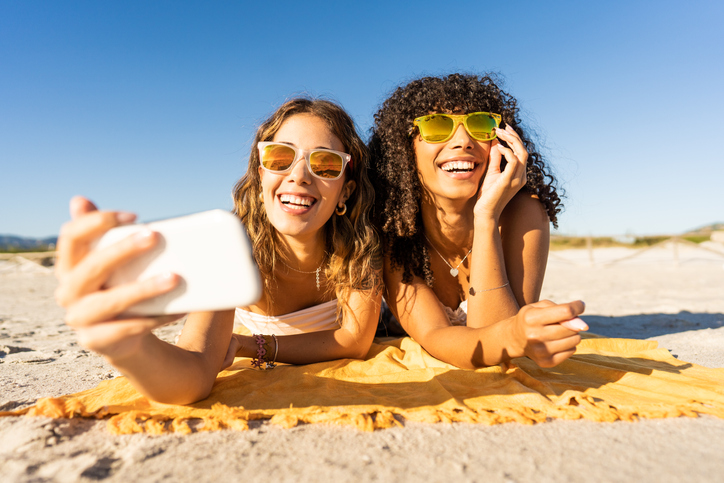 First, you can enable your phone's data saver mode which restricts background data usage. Secondly, disabling auto-play for videos on social media apps such as Facebook and Instagram can help conserve data. Lastly, streaming music in offline mode or downloading podcasts and music before listening can save tons of data usage.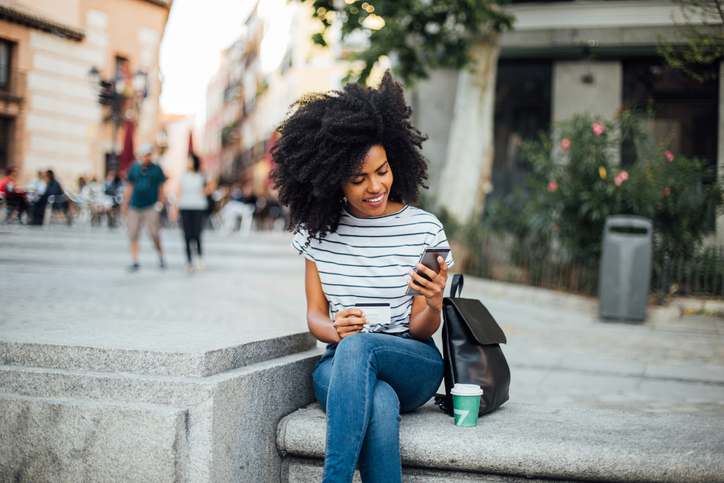 Stay Connected Wherever, Whenever, with Hotspot
Hotspot allows you to share your cellular data via Wi-Fi, Bluetooth, or USB with personal devices like laptops, tablets, and more. Need to keep the kids entertained during a long car ride? Let them stream everybody's favorite cartoon on their device. Every H2O Wireless plan gives you the freedom to use your cellular data on any Wi-Fi enabled device.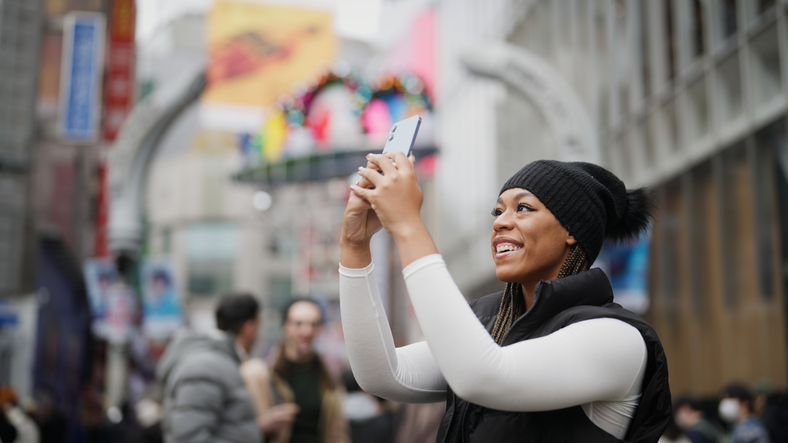 Stay Connected Globally
H2O Wireless puts the world at your fingertips! Our monthly Unlimited Plans let you stay connected to friends and family in 70 countries around the globe. So, bye-bye borders. Hello seamless communication.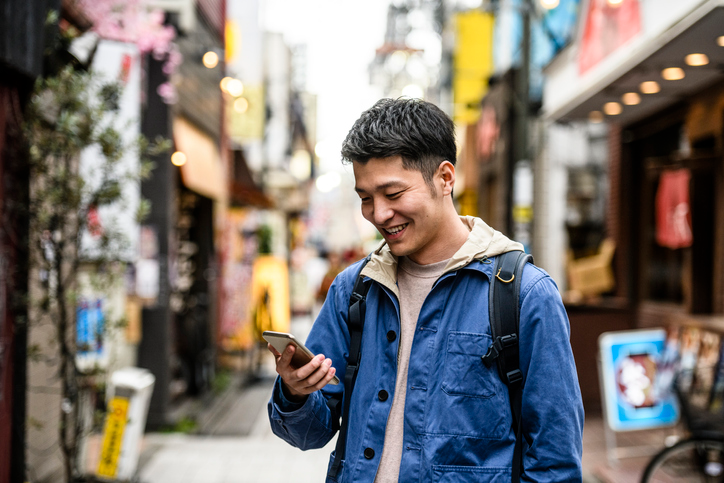 Wi-Fi Calling
If you're in an area with poor reception, switching to Wi-Fi calling can significantly improve your call quality. H2O Wireless supports Wi-Fi calling on most smartphones that are compatible with their plans. Enabling Wi-Fi calling on your device is straightforward – go to your phone settings, and under the phone and calling options, you will find Wi-Fi calling.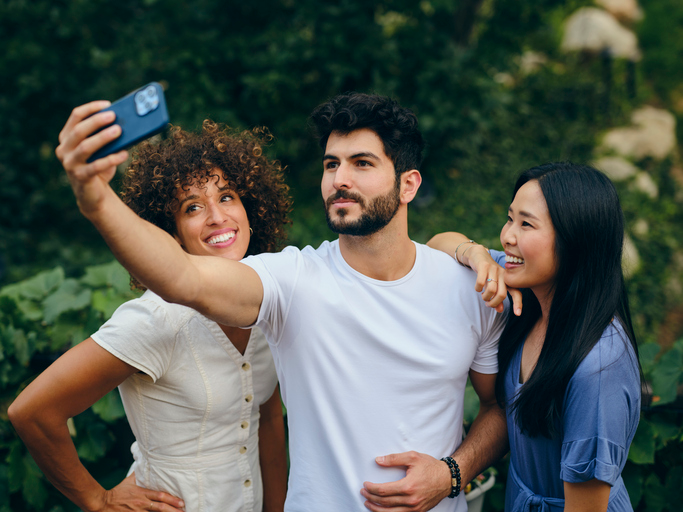 VPN App Recommendations
Virtual Private Networks (VPNs) are useful tools for protecting your mobile data usage, especially when on public Wi-Fi. Some recommended VPNs include TunnelBear, Hotspot Shield, and ExpressVPN – all available from your device's app store. With VPNs, you can browse the web more securely and avoid potential hacking attempts or privacy breaches. Because really, nobody needs that stuff!
---
Now that you've discovered all your smartphone can do and the features H2O Wireless offers, it's time to experience the joy of keeping more money in your pocket with H2O Wireless! $20 plan includes unlimited talk & text, 3GB data, and 2GB hotspot!