Every year, from September 15 to October 15, the United States celebrates National Hispanic Heritage Month. This annual commemoration gives recognition to the significant contributions and diverse culture of Hispanic and Latinx Americans. It also celebrates the independence days of several Latin American countries including Costa Rica, El Salvador, Guatemala, Honduras, and Nicaragua on September 15, Mexico on September 16, and Chile on September 18.
During National Hispanic American Heritage Month, The Library of Congress, National Archives and Records Administration, National Endowment for the Humanities, National Gallery of Art, National Park Service, Smithsonian Institution and United States Holocaust Memorial Museum join in paying tribute to the generations of Hispanic Americans who have positively influenced and enriched our nation and society. These esteemed entities share history, heritage, and accomplishments of Hispanic and Latino Americans of past and present.
Hispanic Heritage Month is an excellent opportunity for us to learn, recognize, celebrate, and appreciate the rich Latino history, traditions, and customs of this vibrant community. In this article, will dive into what Hispanic Heritage Month is all about and explore some of the remarkable accomplishments, influences, and cultural contributions made by Hispanic and Latino Americans throughout history.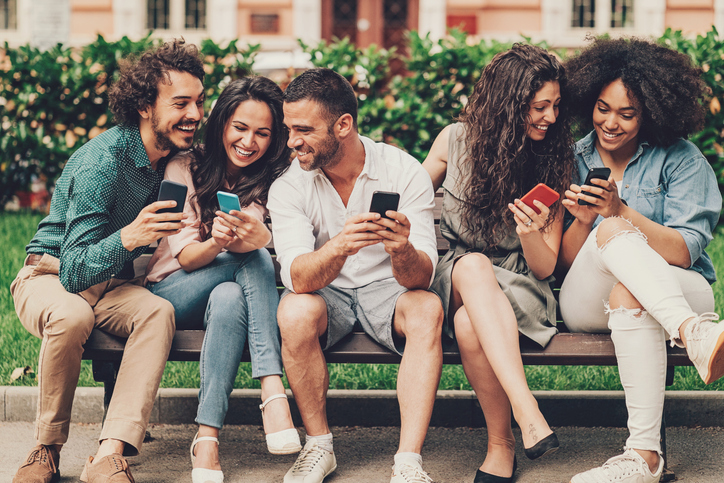 Hispanic Heritage Month dates back to 1968 when President Lyndon Johnson signed a proclamation designating the week that included September 15 and 16 as National Hispanic Heritage Week. In 1988, President Ronald Reagan signed into law the official extension of Hispanic Heritage Week to a month-long celebration. Since then, Hispanic Heritage Month has become an opportunity to honor and acknowledge the contributions of the diverse Hispanic and Latinx communities that have helped shape American society.
One of the most remarkable achievements of the Hispanic community in the US is the sustained population growth and demographic impact they have had on the country. According to the US Census Bureau, the Hispanic population reached 60.6 million by 2019, making it the largest ethnic minority group in the US. The cultural diversity found within this group includes people with roots in over 20 Latin America countries, each with its unique customs, language, music, and art.
Another area of notable achievement by the Hispanic and Latinx community is in the field of entertainment. From actors and actresses such as Rita Moreno, Anthony Ramos, and Gina Rodriguez, to musicians such as Gloria Estefan, Ricky Martin, and Lin-Manuel Miranda, the Hispanic community has made a significant impact on American pop culture. More recently, Netflix's "Selena: The Series" and the award winning Hamilton and In the Heights by Lin-Manuel Miranda have brought mainstream attention to Latino stories and artists.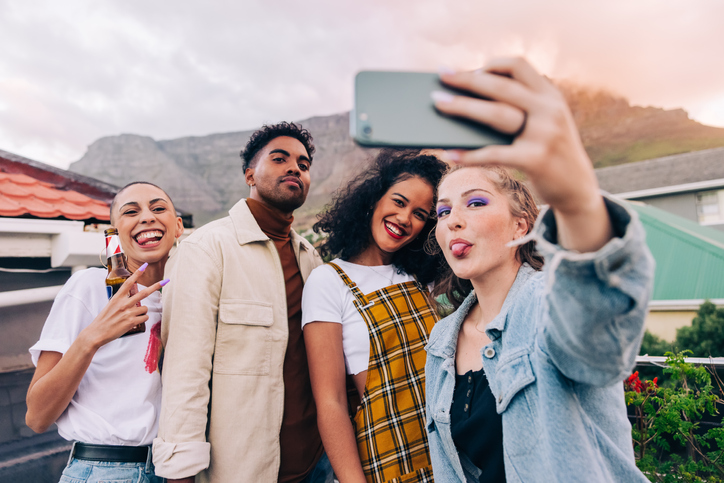 Latino cuisine is another area that has been celebrated globally. Mexican cuisine, in particular, often dominates the culinary scene with its bold and flavorful dishes, such as tacos, burritos, guacamole, salsas, and margaritas. However, other Latin American countries have their unique and delicious culinary traditions, such as Argentinian grilled meats, Peruvian ceviche, and Venezuelan arepas. Additionally, the fusion of Latinx and American cuisine has given rise to new and exciting food concepts, such as Tex-Mex and Cali-Mex.
Finally, the Hispanic and Latinx community has been instrumental in shaping political and social change in the US. From labor rights and immigration reform to voting rights and Black Lives Matter allyship, the Hispanic community has stood in solidarity with various social justice issues. In addition, organizations such as the National Council of La Raza, UnidosUS, and Voto Latino have been advocating for policy changes that will benefit the Hispanic community and other marginalized groups.
How to Celebrate Hispanic Heritage Month... with Your Smartphone
Hispanic Heritage Month is a time to honor and celebrate the influence of Hispanic culture on the United States. It is celebrated nationwide every year from September 15th to October 15th. During this month, people across the country take part in various events, festivities, and shows.
As smartphone users, we can celebrate Hispanic Heritage Month by using our phones in creative ways. The power of our smartphones can help us learn more about this vibrant culture, connect with others, and even make a difference in our communities. If you're looking for ways to bring your smartphone into the celebration, keep reading.
1. Discover and Celebrate Hispanic Heritage Month with Social Media
Social media is a powerful tool for sharing and celebrating Hispanic culture. Follow accounts of prominent Hispanic individuals and organizations, nonprofits that help Hispanics, and social media accounts of prominent Latino music and movie artists. Check out hashtags to discover events near you.
2. Listen to Latino music with your Smartphone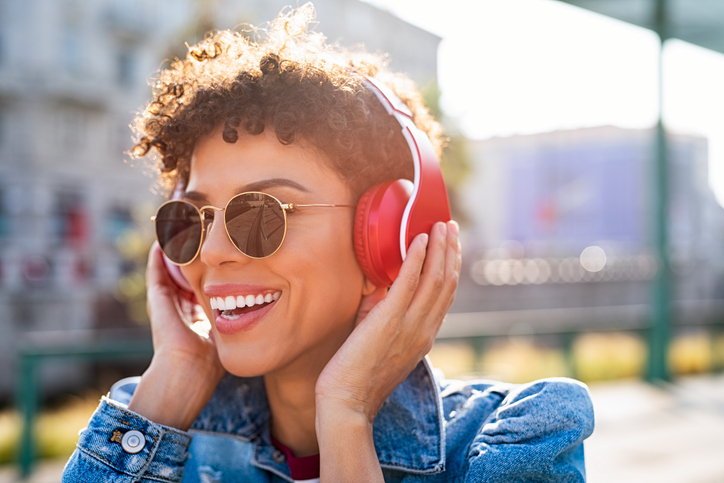 Music is one of the most important parts of Hispanic heritage. Access online radio stations or streaming platforms such as Spotify or Pandora or seek out artists from different time periods and countries. Latin music streams will be overloaded with content marking Hispanic Heritage Month on and beyond the 15th of September.
3. Take part in Virtual Events
Pandemic wise, this year's Hispanic Heritage Month has opportunities for more education through online events, webinars, and virtual meetups, made accessible with the help of smartphones. Many museums, libraries, and other organizations are also offering online events. Even better, invite friends from a different community to join you in virtual celebration.
4. Learn Spanish – Start with an App
Learning Spanish or any new foreign language is not only fun but enriching. Watch Spanish TV channels or use Duolingo, a free language learning app. Learn words and phrases that will help you connect with those from Hispanic backgrounds.
5. Support a Local Hispanic-Owned Business
Finally, consider supporting a local Hispanic-owned business using your smartphone. Use delivery apps such as UberEats, Grub hub, or DoorDash to order Hispanic food delivery to your event. Check an online Hispanic directory mall for authentic clothing, shoes, accessories, and other handicrafts to heritage food items and baked goods.
Celebrating Hispanic Heritage Month is a celebration of culture, history, and community.
As smartphone users, we can use our phones to participate, learn, and honor this important month. Whether it's following social media accounts or enjoying Latino music, taking virtual events, learning Spanish, or purchasing from local Hispanic businesses, there's something we can do to make this month special. Let's use the power of our smartphones to explore and celebrate all the great things that Hispanic culture has to offer.
Nonprofits that uplift the Hispanic community
There are many nonprofit organizations that aim to support and uplift the Hispanic community in various ways. These organizations often focus on areas such as education, health, advocacy, cultural preservation, and economic empowerment. Here are a few nonprofits that help Hispanics:
National Council of La Raza (NCLR): Now known as UnidosUS, this organization is one of the largest and most prominent Hispanic civil rights and advocacy groups in the United States. They work on issues like immigration, education, healthcare, and economic empowerment.
League of United Latin American Citizens (LULAC): LULAC is the oldest and largest Hispanic civil rights organization in the U.S. It focuses on improving the social, economic, and political status of Hispanics through advocacy and programs.
Hispanic Scholarship Fund (HSF): HSF provides scholarships and support to Hispanic students pursuing higher education. They aim to increase the number of Hispanic college graduates and professionals.
MANA, A National Latina Organization: MANA focuses on empowering Latina women through leadership development, community service, and advocacy. They address issues such as healthcare, education, and economic development.
Casa de Esperanza: This organization works to end domestic violence in the Latino community. They provide resources, support, and services to survivors of domestic abuse.
LatinoJustice PRLDEF: This nonprofit focuses on using litigation, advocacy, and education to protect and promote the civil rights of Latinos in the U.S.
National Association of Hispanic Nurses (NAHN): NAHN is dedicated to advancing the health of the Hispanic community and promoting the professional development of Hispanic nurses.
Association of Hispanic Advertising Agencies (AHAA): AHAA represents the voice of the Hispanic marketing and advertising industry, working to increase diversity and inclusivity in the field.
National Hispanic Media Coalition (NHMC): NHMC advocates for the positive portrayal of Hispanics in the media and telecommunications industries and promotes media ownership and employment opportunities for Hispanics.
Hispanic Federation: This organization provides grants and services to a network of Latino health and human services agencies to strengthen Latino families and communities.
Remember that this is not an exhaustive list, and there are many other nonprofits that focus on supporting the Hispanic community in various ways. It's important to research and choose reputable organizations aligned with your specific interests or causes.
Find your favorite Latino musicians right here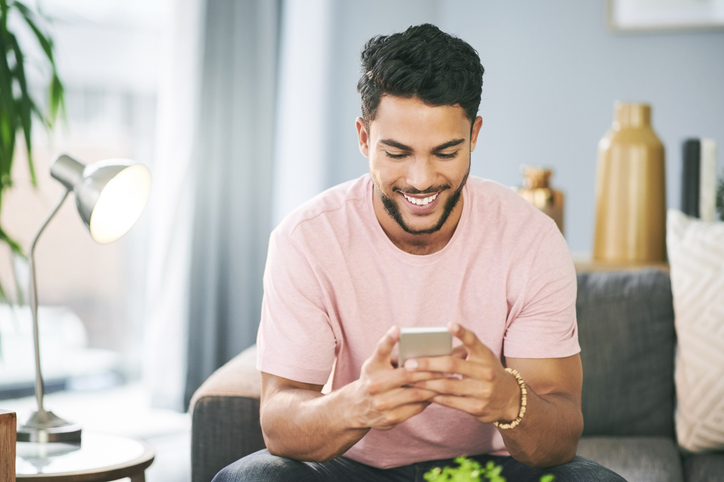 There are several radio stations and streaming platforms that feature Latin artists and their music. These platforms often have dedicated stations or playlists that showcase a wide range of Latin music genres, including reggaeton, salsa, bachata, merengue, Latin pop, and more. Here are a few options:
Radio Stations:
Univision Radio: Univision operates a network of radio stations across the United States that focus on Latin music and entertainment.
La Mega 97.9 (WSKQ-FM): This New York-based radio station is known for playing a mix of Latin music genres and has a significant following among Hispanic listeners.
Caliente 99.1 (WXNY-FM): Another popular New York radio station featuring Latin music, including reggaeton and urban Latin genres.
Cadena 100: A Spanish radio station that plays a mix of Spanish and Latin pop hits.
Radio Disney Latino: This station features Latin versions of popular Disney songs and other Latin hits.
Streaming Platforms:
Spotify: Spotify offers a wide range of Latin music playlists and features dedicated genres like "Latin Pop," "Reggaeton," "Bachata," and more. They also have playlists curated by experts and artists.
Apple Music: Apple Music has a variety of Latin music playlists and curated stations, making it easy to discover new Latin artists and tracks.
Pandora: Pandora offers personalized radio stations based on your music preferences, including stations focused on Latin genres.
Tidal: Tidal has a strong focus on providing high-quality audio and features a variety of Latin playlists and albums.
Amazon Music: Amazon Music offers Latin music playlists and stations that cater to different Latin music styles.
YouTube: YouTube has a vast collection of Latin music videos and channels dedicated to showcasing Latin artists and their music.
Deezer: Deezer offers a selection of Latin music playlists and a wide range of tracks from different Latin genres.
iHeartRadio: iHeartRadio has Latin music stations and playlists that cater to different tastes within the Latin music scene.
Remember...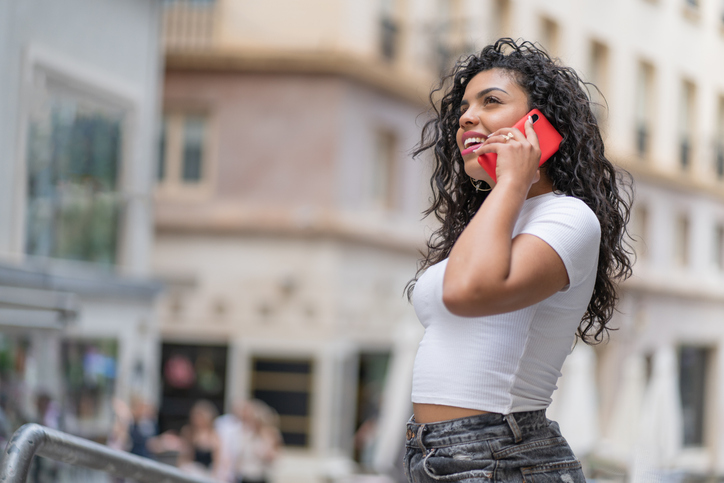 The availability of specific radio stations and playlists may vary depending on your location and the platform you're using. These platforms are great for discovering new Latin artists, enjoying your favorite Latin tracks, and staying up to date with the latest hits in the Latin music world.
---
Hispanic Heritage Month is an incredible opportunity for all of us to learn about the rich, diverse culture of the Hispanic and Latinx communities that have shaped American society. H2O Wireless encourages you to continue to celebrate and honor the remarkable contributions, traditions, and achievements of this vibrant community and strive to build a more inclusive and equitable society that uplifts all voices!