Like lots of consumers, you probably have certain brands you purchase online and maybe you even have apps you use to shop with as well. But did you know that those brands and sites and apps typically have customer referral programs that will reward you for suggesting your friends, family members, and/or colleagues shop there as well? They do. Simply by sharing a "referral link" or "referral code," you can earn such referral incentives as extra money, discounts, and even free products that really add up.
The definition of "Referral Program"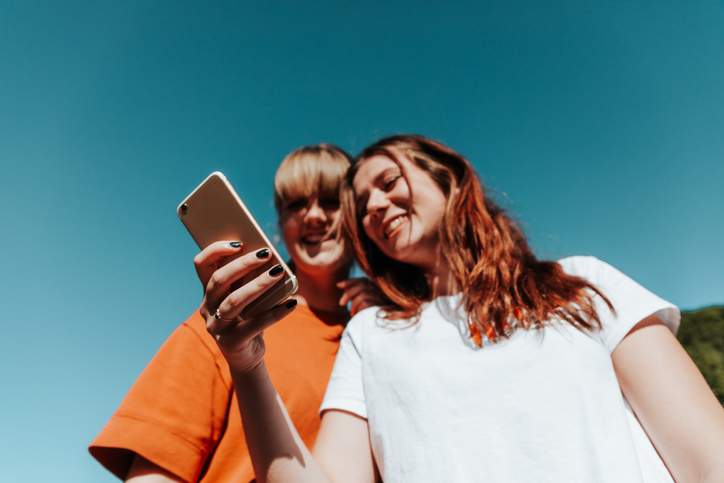 A customer referral program is a process whereby loyal customers of a particular product or service or brand are rewarded for encouraging potential customers to use or buy that particular product or service or brand. (The caveat is that they can't be existing customers. Only new.)
Essentially, the company involved is asking you to become a brand ambassador for it and for taking part in their referral process, they'll reward you with gift cards, discounts, real money, and sometimes free gifts for those who act on your customer referral.
Referral programs are a good way for businesses to develop loyal customers.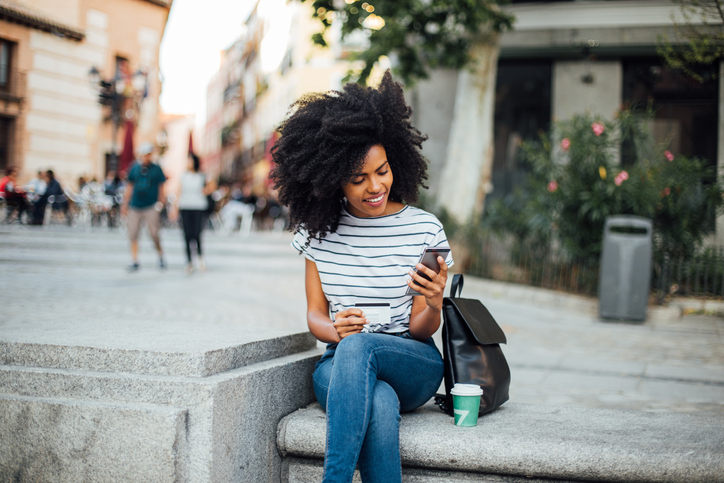 Here are some referral program examples:
Casper
The mattress company Casper has a successful referral program that rewards loyal customers with a $10 gift card to Amazon when a friend they refer purchases a mattress for the first time.
Girlfriend Collective
Active wear brand Girlfriend Collective has a customer referral program that gives loyal customers $10 off of their next purchase, and the referred friend gets a free pair of leggings.
Referral programs are an easy way to make a little "mad" money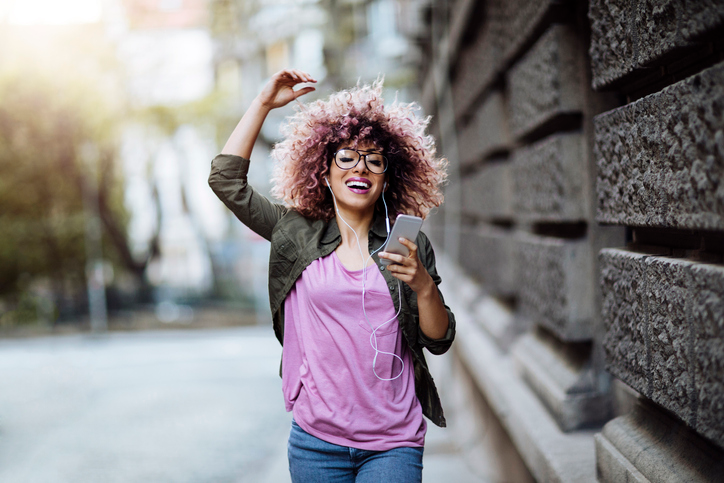 We know a woman who makes around $150 a month referring potential customers (like friends and family) to Rakuten (a site and program we'll talk about in just a moment). As she says, "I use it to pay for manicures or a little something special for myself or someone else I otherwise wouldn't be able to buy. I call it my 'mad' money."
Mad money is one way to describe it. Passive extra income is another. Referral programs can be great side hustles. There's almost no work involved with a good referral program or programs because you really like the product or brand you're referring your friends to, so it can be a lot of fun.
The nuts and bolts of the customer referral process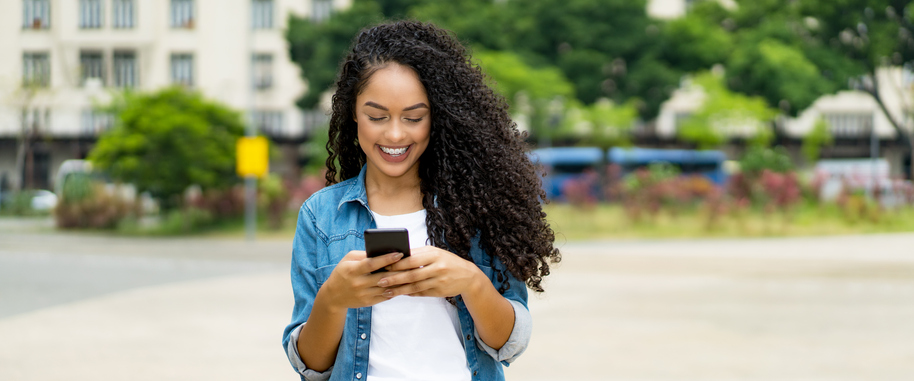 It's very simple. Existing customers sign up to take part in a brand or sit's referral marketing program, then distribute the link or referral code provided to you through your account from whatever brand referral marketing program, site, or app you're using.
Here's how: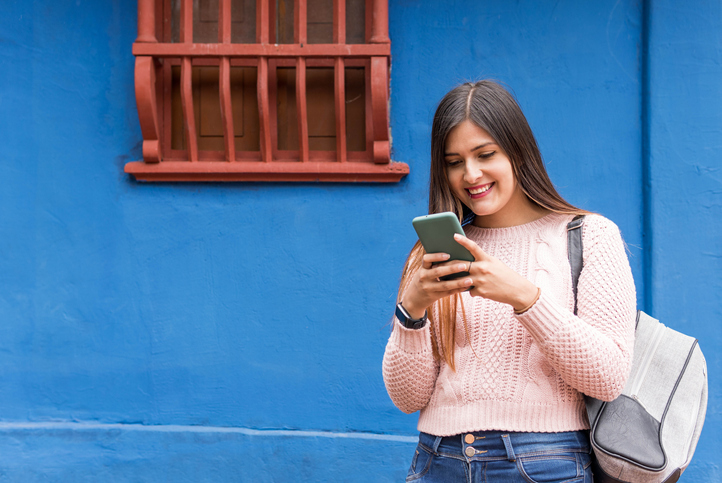 Forward it
If the code or link is sent to you via text or email, you can forward it to friends, family, colleagues, neighbors, you name it. Then, when the recipient of your link uses it to create their own account, you receive whatever reward the program offers loyal customers like yourself.
For example, let's say you share a code or link you received from Uber with a friend and your friend signs up for an account. In that case, both of you are rewarded with a free ride the next time you need one. It's not money back, but it is money you don't have to spend the next time you need to go from point A to point B. (And your friend doesn't have to spend money either!)
Include it in your email signature
You can also share your code or referral links in your email signature. If you do this, add some text that says, "Start saving with Rakuten! Use my referral link to get $10 just for joining and get cash back on your purchases all year long!" Then of course provide your referral link.
Share it on social media
You can also share your referral program ideas, codes or links on social media. Facebook, Instagram, Twitter, and Pinterest are all excellent platforms for reaching your friends and family and increasing your rewards.
And, if what you're sharing is great referral program or a business-related referral program, like web host service Hostinger offers, don't forget to share it on LinkedIn.
Wondering which referral programs will pay you for referring your friends and family?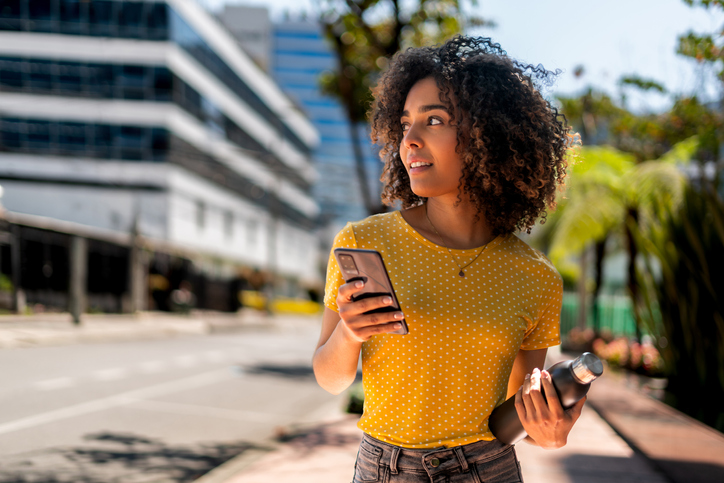 Following are a few referral reward program and examples of websites and apps you can consider joining. Please note that in all instances, you need to open a new account, so if you already have an account, you will not receive the sign up or referral rewards above. In addition, anyone you refer has to be new to the site or app as well.
Rakuten:
Rakuten touts itself as the "#1 Cashback Shopping Companion." It has more than 15 million members and through its successful referral program has paid them more than $2 billion in cash back.
The company's referral incentives include giving you a $10 bonus for joining (after you make a $25 purchase within the first 90-days) as well as cash back at more than 3,500 stores including Target, Sam's Club, Ulta, Saks Fifth Avenue, Old Navy, Lowe's, Macy's and more.
To accrue your cashback:
1.
Shop any of the retailers on the Rakuten site by going first to Rakuten.com.
2.
At Rakuten.com, click on the link to the retailer's site. This allows Rakuten to track your purchase(s) and credit them to your account. You can also do this by using the Rakuten App.
3.
With regard to referral process of getting the money you've saved by shopping through Rakuten, you can request to receive your money via check or PayPal.
Overall:
Easy to use and a great selection of retailers new customers to shop from.
Swagbucks: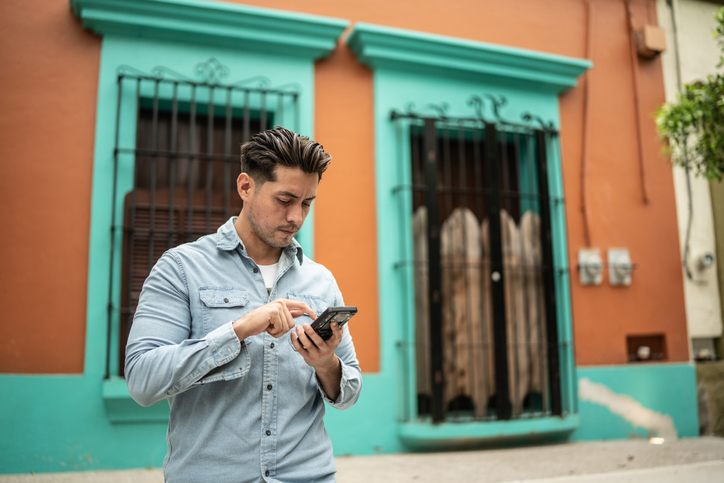 Swagbucks customer referral program gives you free gift cards for shopping online, playing video games, watching videos, answering surveys, and more.
You can redeem Swagbucks points (called SB) for cash via PayPal or gift cards to stores like Amazon and Starbucks. Plus, refer a friend to Swagbucks and get $5 for each one who signs up.
Overall:
This customer referral program is a little cumbersome to use, but teens and young adults like it. And it's not a bad way for them to earn a little income.
Ibotta: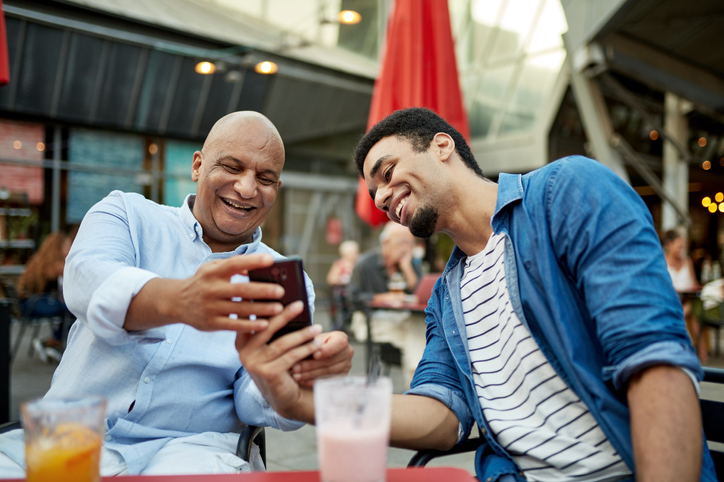 Similar to Rakuten, Ibotta is a shopping app that offers real cashback on everyday purchases from grocery stores and top retailers like Walmart, Target, CVS, and more.
To shop from your computer using the customer referral program, first download the Ibotta browser extension. Then shop the retailer of your choice through the extension so Ibotta can track your purchase(s) and credit them to your account.
You get $10 for signing up and $5 for every verified referral, plus another $5 when you spend $15.
Overall:
Like Swagbucks, a little cumbersome as you need to download the Ibotta browser extension which can be a little confusing. However, if you have access to a teen or young adult it can be done in and you can be earning cash rewards 30 seconds!
Cash App: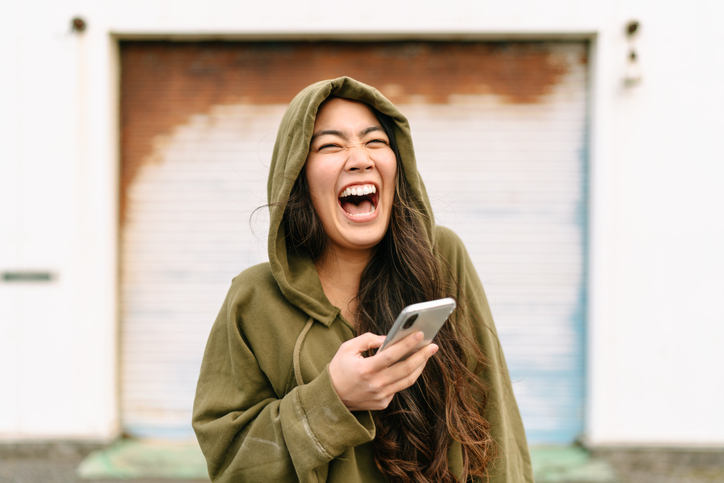 Cash App is a referral marketing program that doesn't reward you for signing up, but you do earn a bonus when your referral uses your referral code to send at least $5 to someone.
To receive the bonus, your customer referrals must be new Cash App users, they must enter your referral code when they create their Cash App account, they need to link a debit card or bank account to their Cash App account, and they have to send $5 within 14 days of entering your referral code.
Overall:
Because it's straightforward and easy to use, Cash App is a particularly successful referral marketing program. The woman we mentioned earlier uses Cash App to send money to her son who's a senior in college. She reports that it's made life a lot easier!
Getaround: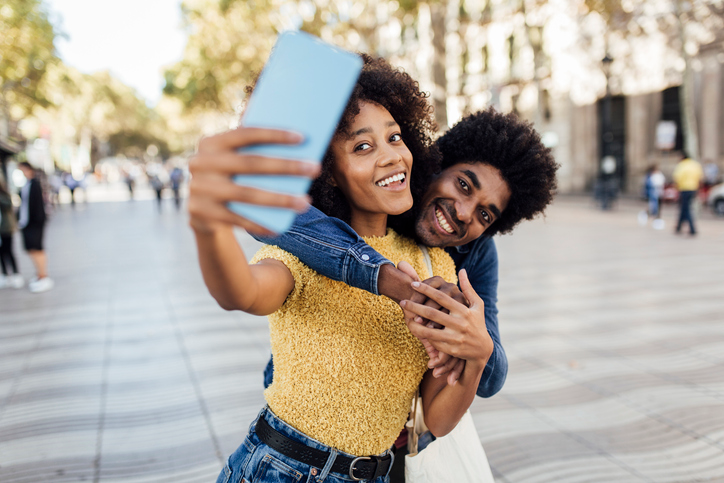 Getaround is a car-sharing app. Car owners enroll their vehicles and make money renting them out to other Getaround users.
When you join the app and refer a friend who also joins, you receive a $20 credit. Should your referral end up listing his or her car with the app, you receive $200.
Overall:
Easy to use, and the company has good protections and rules in place for protecting the cars enrolled and those who use them.
Tesla: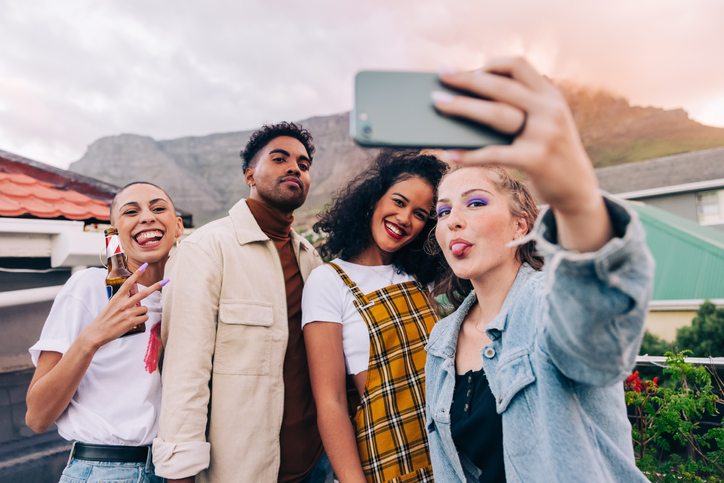 The company's electric cars do not have a referral marketing program but its clean-energy solar products do. Simply make a purchase of Tesla's Solar Roof or Solar Panels and you will receive a unique referral link.
Those who order through your referral link will earn $500 for Tesla's Solar Roof and $300 for its Solar Panels.
You earn $500 for each Solar Roof referral and $300 for each Solar Panels referral.
Overall:
Tesla's referral program is touted as one of the best referral incentives around. If you're embracing clean-energy, it's worth looking into.
About PureTalk's customer referral program:
Refer a Friend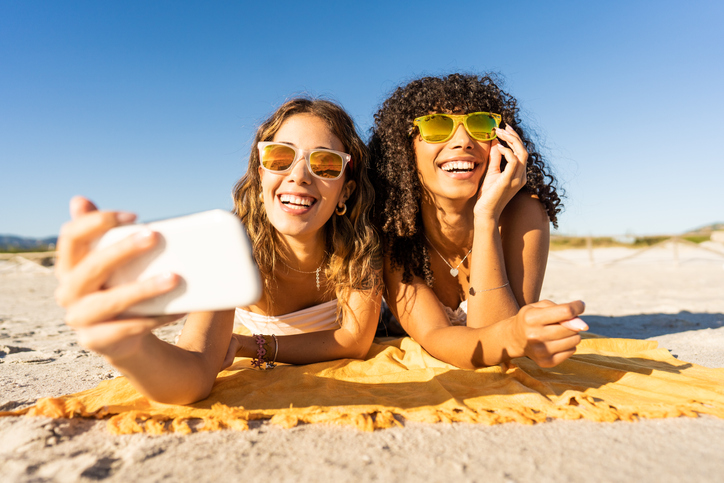 At PureTalk, when you refer your friends, you reward yourself with our Refer a Friend referral program
H2O Wireless rewards you too: earn enough points for FREE cell service!
The above websites and apps are all great at rewarding customers for their referrals. And, if you didn't know, H2O Wireless is, too.
When you join H2O Wireless, you can take advantage of our Refer a Friend (RAF) referral program. It enables you to share the H2O love and lower your bill! Share the H2O love with enough friends, and you might not even have a bill.
Here's how it works:
Step 1: Spread the Word
Get your unique referral link, then send it to friends and family.
Step 2: Sign Them Up
Help your friend select an H2O Wireless Plan.
Step 3: Get Rewarded
Once your friend activates their H2O service, you each get rewarded. From now until October 1, each activated referral earns you and your friend $20 in Refer a Friend (RAF) rewards points. Starting October 2, each activated referral earns you and your friend $20 in RAF rewards points.
RAF FAQs
What is the Refer a Friend Program?
Refer a Friend is the H2O® Wireless referral program in which you and a friend get $20 of H2O points for each activated referral. Starting October 2, each activated referral earns you and your friend $20 in RAF rewards points.
When are H2O points applied to my account?
When the person referred activates their H2O Wireless service your rewards points will be applied. Please note: For Port-Ins, points will be received within 1-5 business days.
Do I get referral points if I just tell a friend about H2O?
No. They need to use your referral link.
How many people can I refer?
You can refer up to 10 people per month, which is a total of 120 referrals per year, for thousands of dollars' worth of reward points. So many rewards points they might pay for your H2O service!
Say "Yes!" to No Contracts and No Hassles
With H2O Wireless' Unlimited Plans, you've got the freedom to say "Yes" to unlimited talk, text, and 2GB of data for just $20 a month. That's right. For as little as $20 month – or $18 a month if you enroll in auto pay – you can enjoy America's most reliable 5G network – the same 5G network as those overpriced wireless companies – at significant savings. Today's 5G network provides the best cell coverage at far greater speed and is far more flexible, reliable, and secure than any network before it.
What does the 5G network and its incredible speed mean to you? It means not having to worry about whether or not you'll miss the next episode of your favorite show (you won't), or connect with your best friend before he or she leaves for a semester in Tibet (you will).
Plus, with H2O Wireless, you can bring your phone and keep your phone number or choose from a great selection of the latest iPhones and Androids. And, if you'd like to get a 5G phone, H2O Wireless has you covered there, too. The iPhone SE 3rd Gen, iPhone 12 mini, to name just a few, and many new Android devices, like the Samsung Galaxy A32 5G, all support 5G and are available right here.
5G coverage. 5G phones. Unlimited plans, multi-line plans, pay as you go plans, tablet plans, and our brand new 12 month plan (for as little as $8.33 a month!) , PLUS the chance to earn free cell service with Refer a Friend.
Get started now!