What is eSIM?
eSIM is the virtual or digital version of the traditional data SIM card. It works thanks to a microchip that is installed on your cellphone and that allows you to install several "eSIM profiles," the equivalent of a physical SIM card or dual sim phone, with their respective phone numbers and data plans. Thanks to eSIM technology, you can get a data plan and use it immediately without waiting for a plastic card or going to a store.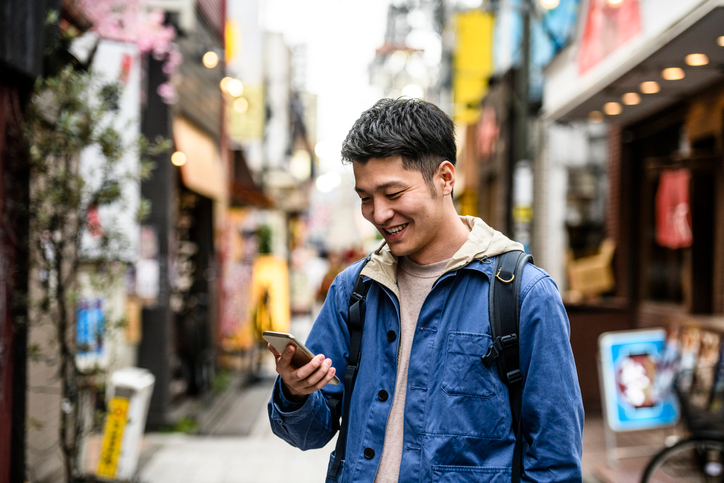 What happened to the physical SIM card?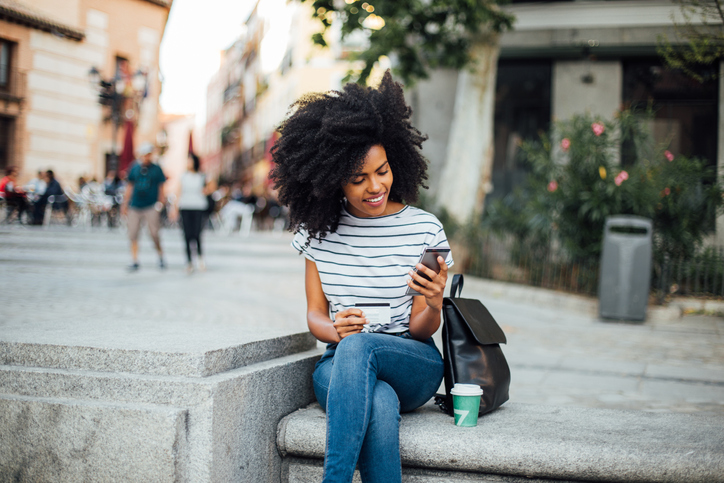 eSIM, or embedded SIM card, replaces the need for a physical SIM card - and therefore, a SIM card slot - on your device. eSIM isn't completely the norm yet, but the days of storing numbers on SIM cards are numbered for most people using Android or iOS thanks to cloud backup.
eSIM technology allows phones to be smaller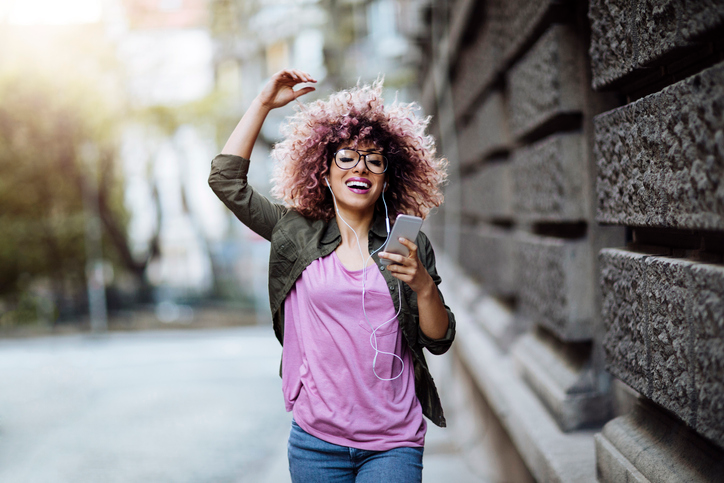 Thanks to eSIM technology, space is saved by removing a physical SIM tray. Devices can be smaller because the eSIM chip is embedded on the device's motherboard — there's no unnecessary space taken up by placing a slot and tray on the outside edge of the device. This allows for thinner designs and larger batteries.
Apple continues to use a combination of a physical SIM card and eSIM in nearly all iPhone models. However, last year, the iPhone 13 gained support for using two eSIM cards (dual embedded SIM cards) letting users get dual SIM support without the need for a physical SIM card.
What does SIM stand for?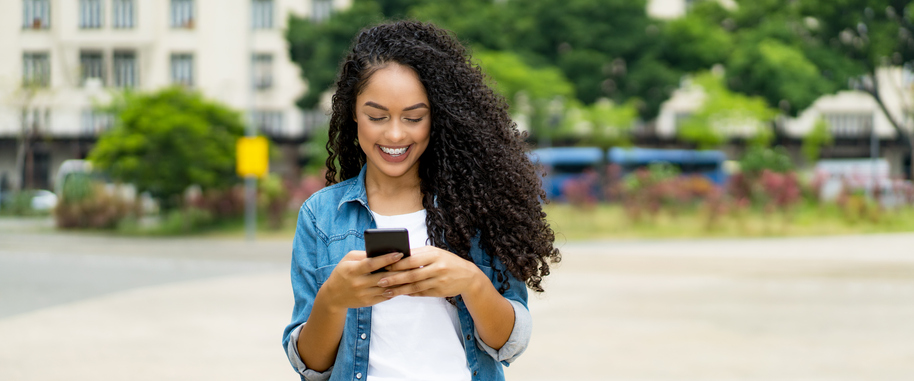 SIM stans for Subscriber Identity Module. The Subscriber Identity Module sits in a special tray and slides into a device like a drawer. It's typically supplied by a carrier and programmed with account information, like your phone number and security keys, to identify and authenticate you on your carrier's network. SIM cards can also store contacts and SMS messages.
But, as we've said, traditional SIM cards are being replace by eSIM technology so, goodbye SIM tray.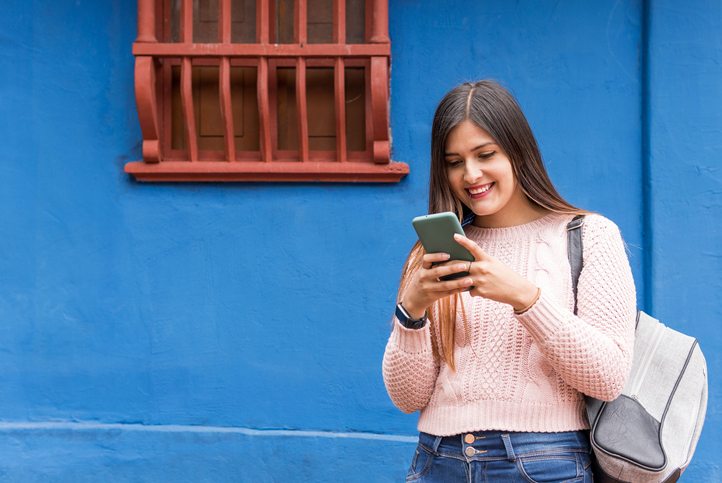 eSIM makes using your new device fast and easy
For the best cell phone coverage, you need either a physical SIM card or an embedded virtual SIM card. An eSIM is built into your device and allows you to activate a cell phone plan without having to use a physical SIM card. The biggest advantage of eSIM is it's easier and faster than ever to switch your service to a new carrier. With eSIM you can activate your service instantly right after you checkout online, instead of having to wait for a physical SIM card to be shipped to you or visiting a brick-and-mortar store.
In order to use eSIM your existing phone must be both unlocked and eSIM compatible.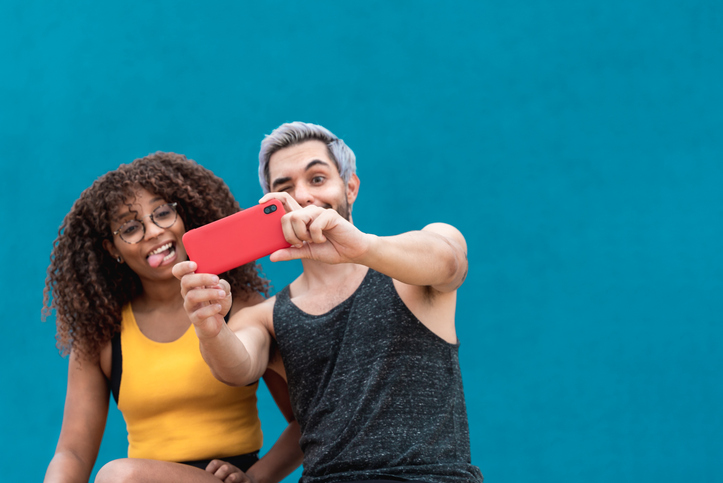 Is my phone unlocked? And what's the difference between a locked and unlocked phone?
It's tough, not to mention confusing, to keep up with all the terms that surround technology today. Terms like "locked," and "unlocked" – what do they even mean and how do they pertain to your smartphone?
Don't worry. We're here to help.
An unlocked phone is a phone that's not associated with a particular wireless carrier. One of the big benefits of this is that you can switch providers anytime you want – like when you find a plan that gives you all the bells and whistles the pricey wireless companies promise at half the price. (But we'll get to that in just a minute.)
On the other hand, a locked phone is a device that's tied to a carrier like AT&T, T-Mobile, or Verizon. These carriers "lock" your device to their network to prevent you from using it on another one of wireless carriers.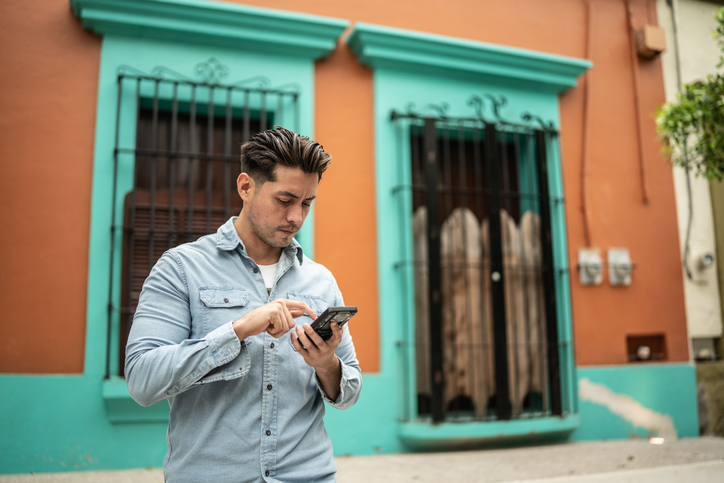 Why would a wireless company sell locked phones?
Excellent question. Locked phones are usually sold at a significant discount. You, or any consumer, sees an iPhone at a really low price at an AT&T or Verizon or T-Mobile store, and think "Wow! That's a great deal!" Then you buy it – and pat yourself on the back for saving big time – but you also have to sign a lengthy contract which makes up for the price you paid. These carriers lock your phone so you can't switch carriers or networks, get out of that lengthy contract, or sell your phone until they've recouped their loss. And lots of them lock your phone for two to three years. That's a really long time.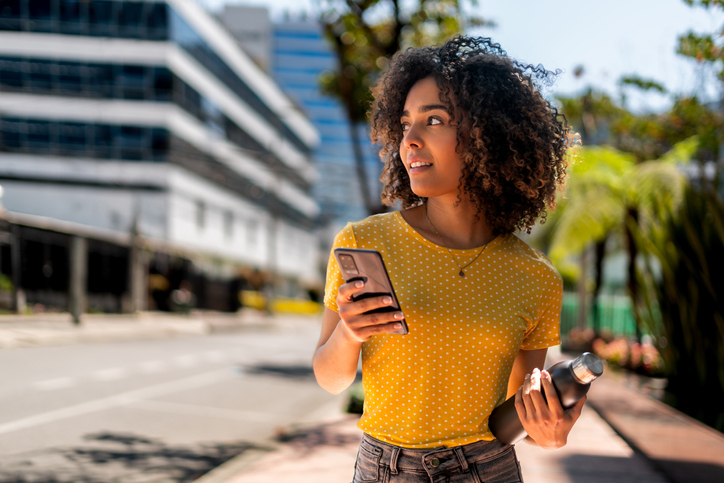 How can I tell if my phone locked or unlocked?
If you bought your phone from, say, AT&T, Verizon, or T-Mobile, and you have a monthly contract with them, your phone is most likely locked to their network. That's just how they roll. If you bought your new phone either at Best Buy or at an Apple store or on Amazon, or someplace else entirely, it is most likely unlocked. They key phrase there is "most likely." You can't be certain until you check.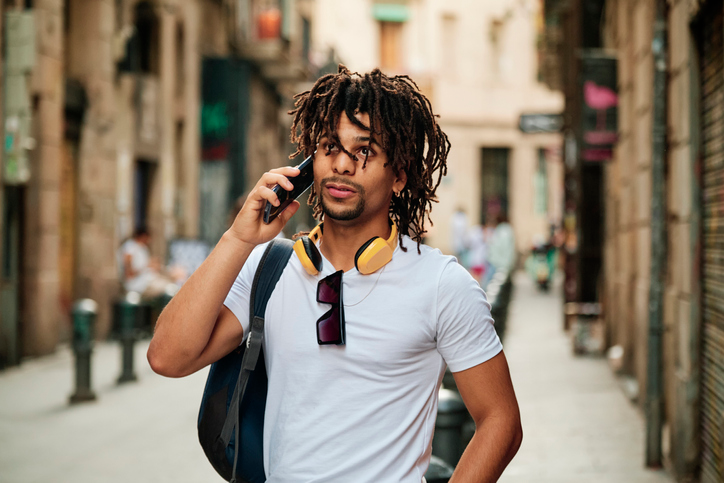 How to determine if your phone is locked or unlocked
1.Check your settings: iPhone
One way to tell if your iPhone is unlocked is to go to Settings, then Cellular, then Cellular Data. If the words "Cellular Data Network" appear, it's most likely – but not definitely – that your phone is unlocked. The pricey wireless providers really make you jump through hoops.
Check your settings: Android
One way to tell if your Android phone is unlocked is to go to Settings, then Connections, then Mobile Networks, then Network Operators. While in Network Operators, click on "search now." If a variety of wireless carrier names pop up, it's most likely – but not definitely – that your phone is unlocked. Once again, those pricey, wireless service providers will have you playing detective all day.
2.Contact your wireless provider
You can call the customer service department for your carrier and ask them to see if your phone is locked. You can also request that they unlock it. If you'd prefer to talk with someone in person, you can always visit one of your carrier's stores and ask to speak to a manager or sales representative. For those who are more tech savvy, it's worth checking out your provider's website to see if it offers information on how to unlock your phone. It's important to note that, once you've requested that they unlock your phone, it can take your carrier 48 to 72 hours to do so. After that time has elapsed, call them to confirm that they have indeed unlocked your phone. You don't want them conveniently – or inconveniently, for you – forgetting to do so.
Customer Service Numbers for:
AT&T: 1-800-331-0500

Verizon: 1-800-922-0204

T-Mobile: 1-877-453-1304

Cricket Wireless: 1-800-274-2538

Mint Mobile: 1-800-683-7392.

Straight Talk: 1-877-430-2355

Boost Mobile: 1-833-502-6678
3.Try switching SIM cards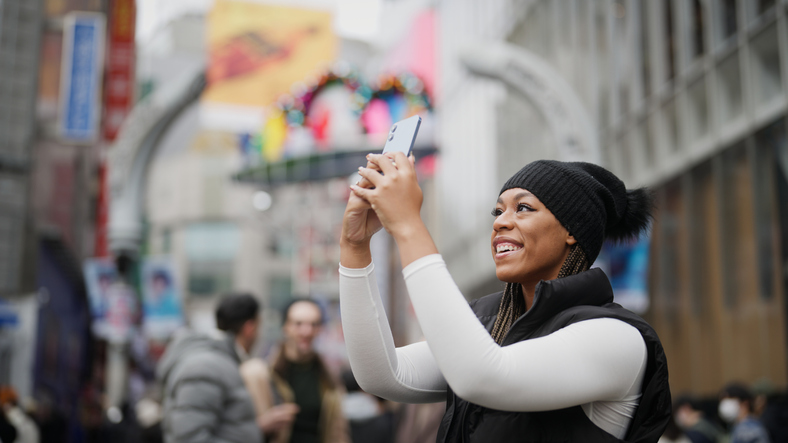 Another way to determine if your phone is locked or unlocked is by switching out the SIM card. Don't worry, it's easy. Simply borrow one from a family member or friend whose service is provided by a carrier different from yours. Then test it out in this manner:
Shut down your phone.

Remove it from the case, if it's in one, and then remove your SIM card which will most likely be located on the right or left side of your device. You can pop it out using what's called a SIM ejector tool or – why give yourself a headache? – a paper clip. Press the clip into the small hole on the SIM tray panel and it will pop open.

Next, remove your SIM card and put in the one you borrowed. Close the SIM tray.

Now, turn your phone back on.
If you get a message requesting a code to unlock the SIM, your phone is locked to your network provider. If you can use your phone like you always do, make and receive calls, send and receive text messages, your phone is unlocked.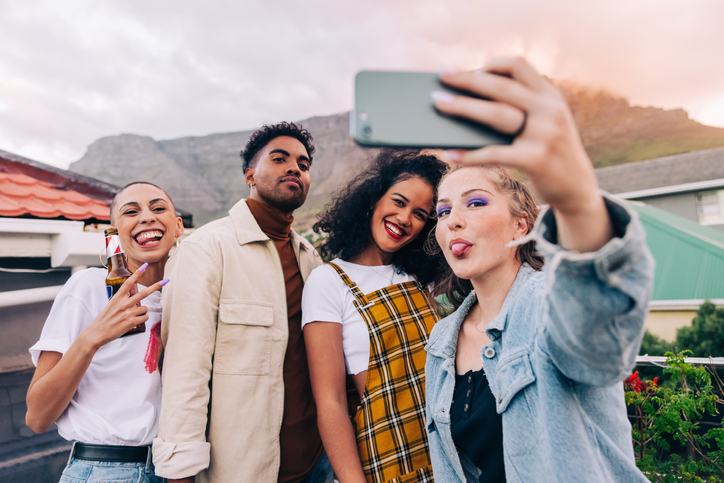 My phone is locked. Now what do I do?
If you'd like to unlock your phone – and why wouldn't you? It's your phone and you deserve the freedom to make provider and plan choices for yourself – you need to contact your provider. Again, you can visit your carrier's store or see if there's assistance on its website, and of course you can call. If you do, be sure to have your account password and IMEI number handy. You can obtain your IMEI number by dialing #06# on your device's keypad.
It sounds like unlocking my phone is the way to go. But what are all the benefits to it?
If you want to switch service providers for any reason at any time, it's a whole lot easier – not to mention a whole lot less expensive – to unlock your phone than to go buy a new one. Think about it. Spend a few minutes getting your current device unlocked or plunk down $600 on a new one? We think spending a few minutes is the way to go and we think you'll agree.

If you would like to sell your device there's no wondering or hoping that the purchaser's provider is compatible. When your device is unlocked, anyone can buy it and start using it immediately. No hassles. Now down time. An unlocked phone makes that transaction nice and easy.

When traveling internationally or just making international calls, an unlocked phone allows you to use local SIM cards rather than paying the super high prices many providers charge. If you make a lots of international calls on a regular basis, you can save hundreds of dollars each year.

In short, the greatest benefit to unlocking your phone is the ability to change carriers because… you're not getting great coverage…. or your sell signal is spotty… or because you discovered a plan with such tremendous savings for yourself and your family that it would be crazy not to switch.
Now that your phone is unlocked, you need to determine if your phone eSIM compatible
Not all phones are compatible with eSIM since it's such a new technology. Below is a list of compatible phone models.
Compatible iPhone Models:
iPhone 13 series

iPhone 12 series

iPhone 11 series

iPhone XR

iPhone XS, XS Max

iPhone SE 3rd Gen
Benefits of eSIM:
It's easy to switch to a new carrier as the data on an eSIM card can be reprogrammed (or, in some cases, can be downloaded onto another slot on the eSIM). Whereas physical SIM cards cannot be reprogrammed. This means with eSIMs you can more quickly switch to a new carrier.

eSIMs can be activated instantly. In fact, you can activate your eSIM instantly right after you checkout online, instead of having to wait for a physical SIM card to be shipped to you or visiting a brick-and-mortar store.

One of the biggest benefits of eSIM is that your phone can have two SIM cards (and thus two phone numbers) on the same device. This can be beneficial for someone like a business owner that wants both a personal line as well as a business line and doesn't want to carry around two phones.

Traveling internationally? If you'll be out of the U.S. for a bit, eSIM users can simply buy a physical SIM card when they get to their destination and use it together with their usual eSIM card.

eSIMs are improving future devices. Without the need for a SIM tray, it'll be possible to make thinner, lighter devices (ie: phones, tablets, laptops and wearable tech). Many believe eSIMs are the future, and it's only a matter of time before physical SIM cards become obsolete.
Discover the freedom of eSIM and unbeatable savings with H2O Wireless
Now that you know easy it is to switch carriers with eSIM, you've got the freedom to say "Yes" to unlimited talk, text, and 2GB of data for just $20 a month. That's right. With H2O Wireless' Unlimited Plans, you've got the freedom to pick the plan that works best for your lifestyle. For as little as $20 month – or $18 a month if you enroll in auto pay – you can enjoy the same 5G network – the most reliable network in the country – as those overpriced wireless companies. You know – Verizon, AT&T, and T-Mobile – the folks who lock your phone and tether you to their plans. Today's 5G network provides the best cell coverage at significantly greater speed and is far more flexible, reliable, and secure than any network before it. (Take that, 3G!)
What does the 5G network and its incredible speed mean to you? It means not having to worry about whether or not you'll miss the next episode of Selling Sunset or Bridgerton – you won't, or connect with your best friend before he or she takes off for 2 month safari – you will.
Plus, with H2O Wireless, you can bring your phone and keep your phone number or choose from a great selection of the latest iPhones and Androids. And, if you'd like to get a 5G phone, H2O Wireless has you covered there, too. The iPhone SE 3rd Gen, iPhone 12 mini, to name just a few, and many new Android devices, like the Samsung Galaxy A32 5G, all support 5G and are available right here.
5G coverage. 5G phones. And a wide variety of plans that include unlimited plans – including unlimited data plans for hotspot – multi-line plans, pay as you go plans, tablet plans, and our brand new 12 month plan (for as little as $8.33 a month!) you can't go wrong. Plus, there's no contracts, no hassles, and definitely no locking your phone to our network. With H2O Wireless we make it easy and budget friendly to stay connected to your family, friends, work, your favorite shows, podcasts, news outlets – your whole world – for less. That's what makes us refreshingly. different. wireless.
See for yourself today!